To say "Running your own business is hard" is an understatement. For anyone out there who is in the early stages of starting their own business, you know what I'm talking about. And needless to say, it is easy to get overwhelmed and discouraged. That's where I am. I go back and forth between being motivated and wanting to give up. My husband calls those moments when I think I should just give up my "Jack Skellington" moments. Apparently, his song that starts with "What have I done…" is my personal theme song when I get down on myself.
So aside from being displeased with my hubs for comparing me to a skeleton in a pinstripe suit with emotional issues, I do realize he has a point. Look, starting out is difficult but it doesn't have to be a downer.
To keep myself from going all "Jack" I decided for my next craft I would repurpose an old memo board I keep by my desk. I just had a collection of photos and cards on it. Now after an hour of getting away with crafting, it is a pretty motivation board that can be easily updated. Hopefully, for anyone else out there who is in the same boat as me, you'll find this project useful and fun. Let's get started!
Supplies to Repurpose A Memo Board Into A Motivation Board
Steps
Step 1: Remove all photos and previous decorations from your frame. Clean off any dust or old pieces of tape.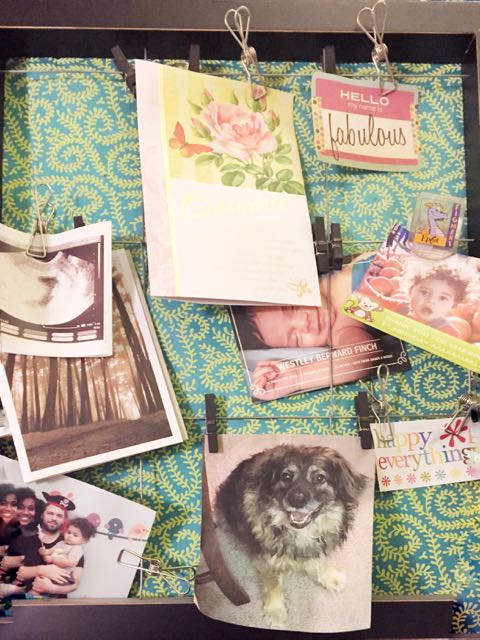 Step 2: Cut a piece of wrapping or decorative paper to fit the dimensions of your frame. (I chose colors that matched the look and feel of my brand. Just chose whatever colors and patterns that will motivate you and looks great in your office.)
Step 3: Tape your paper to the back of the frame. (I actually used Washi Tape so I could remove the paper easily and update it whenever I wanted.)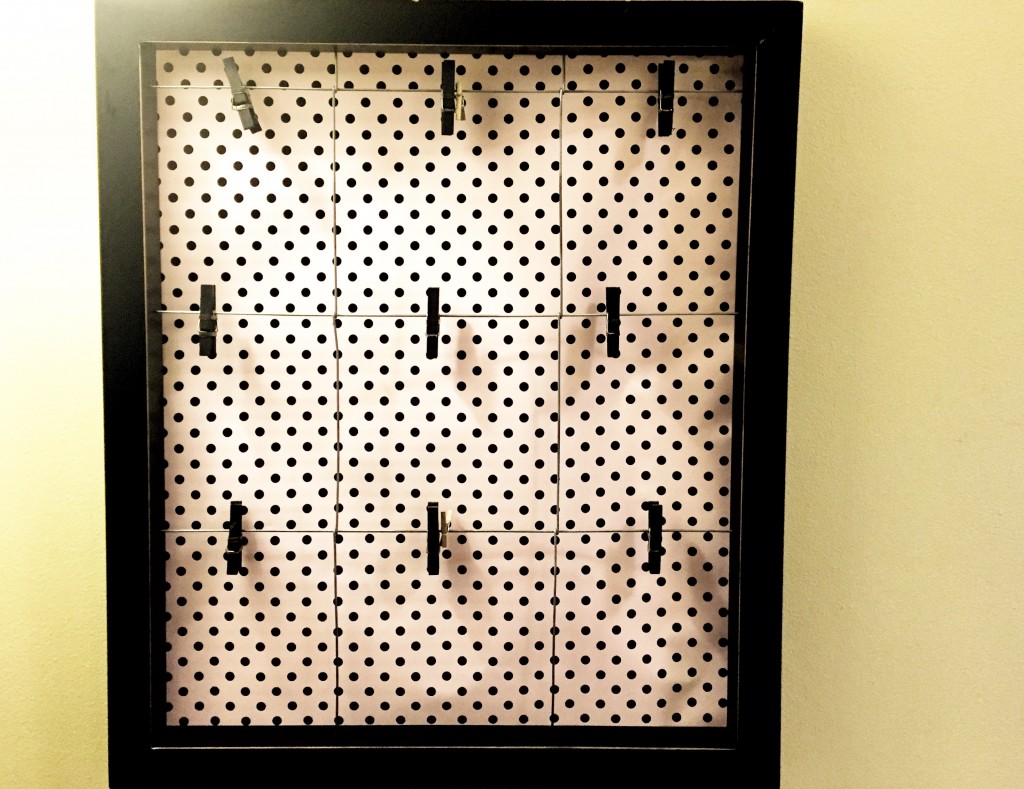 Step 4: Select 8 – 9 digital photos that will motivate you about your business or goal. I chose pictures from my How To Get Away With Crafting daily challenge series and my son.
Step 5: Size your photos using whatever editing program you have to 4 x 6 inches. I used Illustrator to size/crop my pics.
Step 6: Print your photos on 4 x 6 photo paper.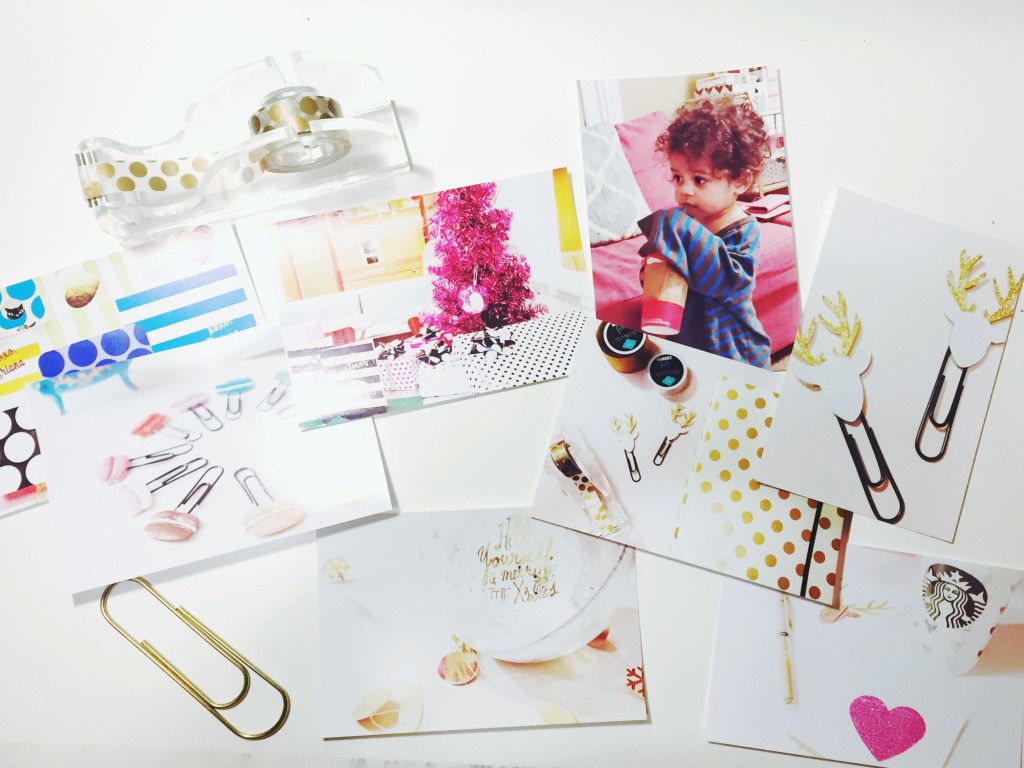 Step 7: Use your Crop-A-Dile Corner Chomper to round the corners of your photos. Use the 1/4 inch crop.
Step 8: Layer each photo with a cute Becky Higgins photo overlay.
Step 9: Use the clips on the frame to attach your photos and overlays.
Step 10: Hang your frame — feel inspired and motivated.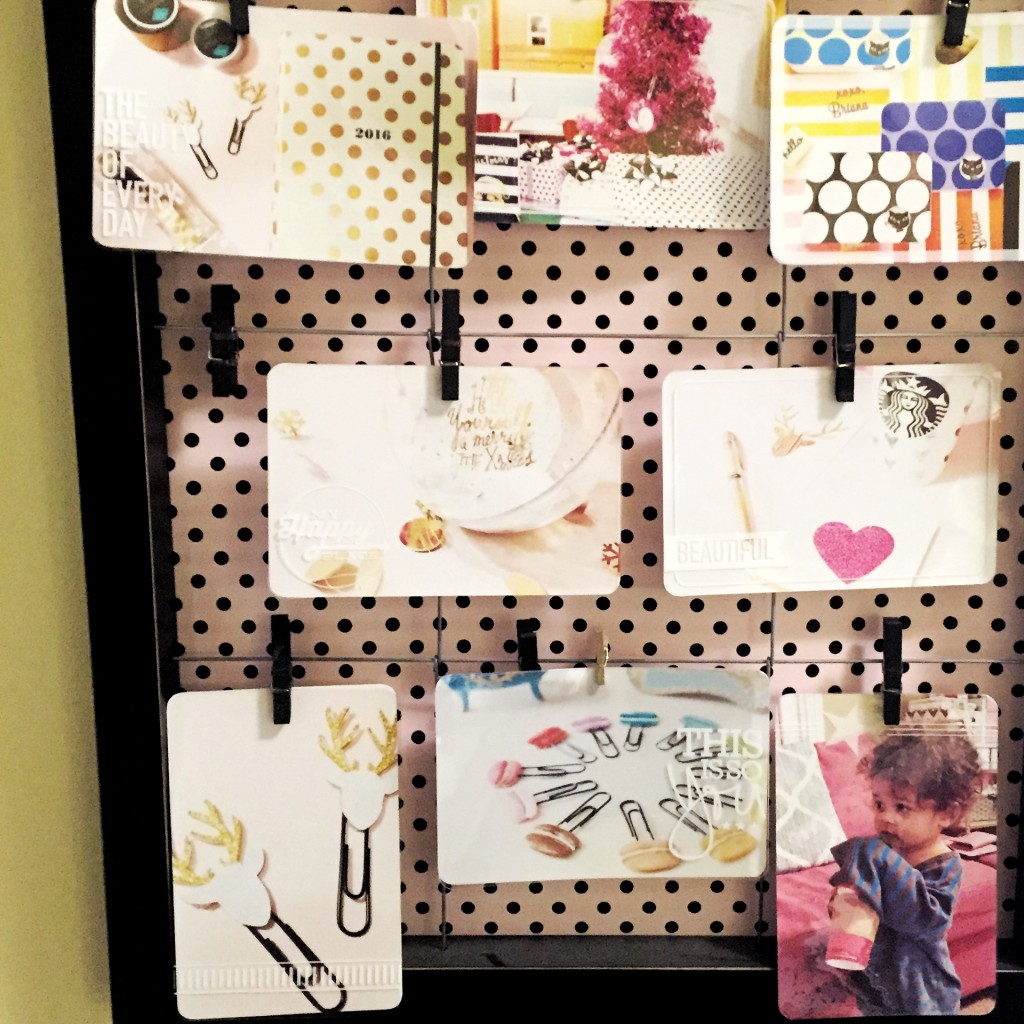 That's it. What I love about this project is I can update it so easily. Between the overlays and the clips, this is a super easy way to keep things fresh! As your business evolves so will what motivates/inspires you. I know this project was super simple, but hopefully, you'll get some long-term satisfaction from it.
Let me know how your inspiration board turned out. Post your pics on Instagram with the hashtag #htgawcrafting! Can't wait to see what inspires you!