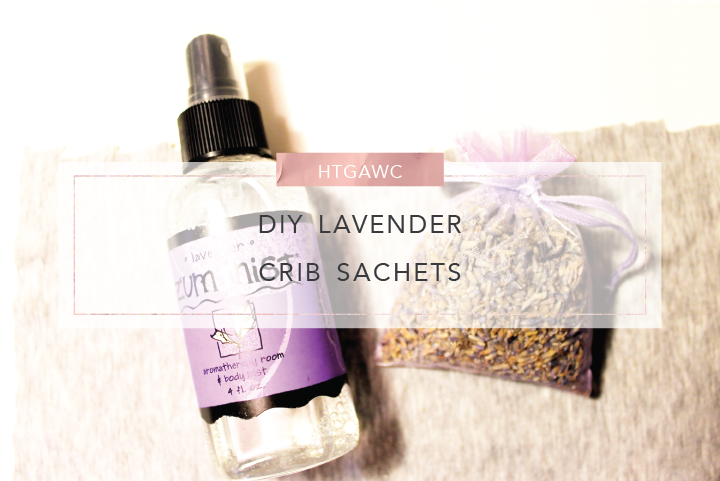 For the past few nights, my Westley Bestley's sleeping pattern has been crazy. He's 14 months now and my husband and I have no clue what's going on. For some reason between 2 and 4 am, he wants to wake up and just whine. And the reason we're clueless is because he was such a good baby. He was sleeping through the night by 8 weeks. Now for some reason, he's just unable to sleep through the night.
So like most moms, I began researching why on the internet. And I came across 1,000 reasons. None of them gave me any real concern other than he's older and his sleep pattern is changing. That's fine, but I need this to change and get consistent ASAP. Not for my own and husband's sanity, but because we have Baby Girl Finch coming in 3 months.
But never fear, Craft Magic is here. That's right, I decided this challenge was an opportunity to find a crafty solution. And that solution is DIY Crib Sachets. I have like three different sprays and tons of sachets that are supposed to help me sleep better. They're all lavender. So I thought to myself, why not make a mini version of my sleep aids for my cutie pie. It can't hurt, it's just aromatherapy. Why not make sachets that attach to the crib to see if it helps him sleep? So that's what I did. I just grabbed some stuff from around the house – an old t-shirt, existing sachets and sprays – and I got crafty!
So let's see how this turns out.
Supplies for Lavender Crib Sachets
Disclaimer
I am not a medical professional, so please do not consider this craft to be a medical solution for your little one's fussy nights. Also, you want to keep anything like sachets or other crib hanging items out of reach of your baby's when they're in the crib. You'll see that I did this in my tutorial, but again, please use your best judgment on securing these pouches to your little one's crib.
Steps
Step 1: Lay out a clean soft T-Shirt that you can happily part ways with on a flat surface. (Goodbye, gray shirt. You have served me well.)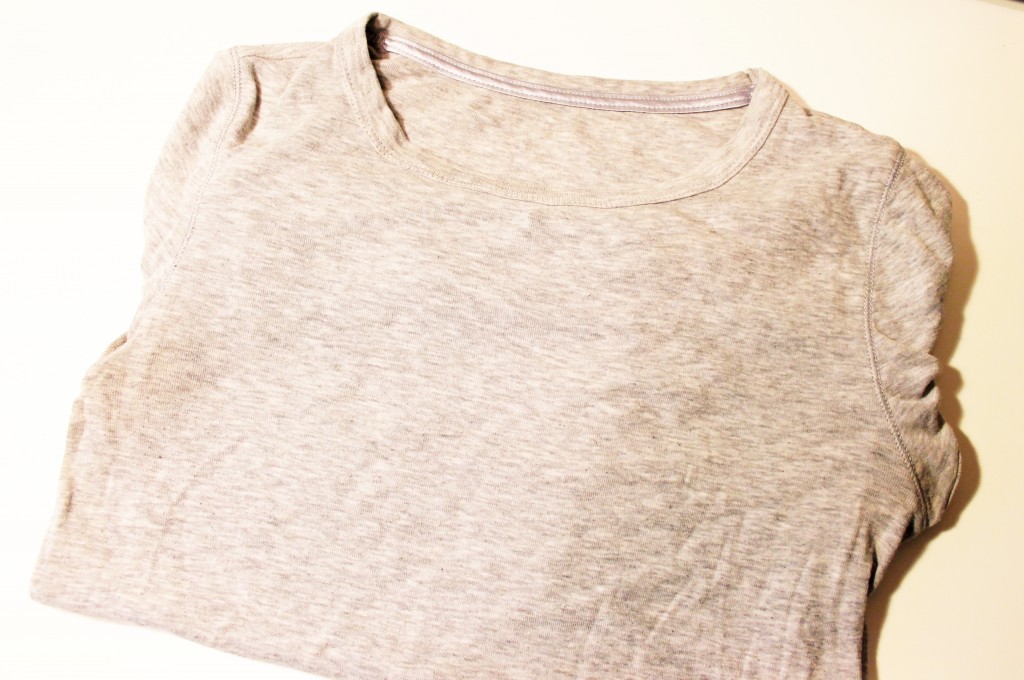 Step 2: Cut out two 6 x 11-inch strips from your shirt. (Actually, I would suggest 13 inches. After making this I found the ties to be a little short.)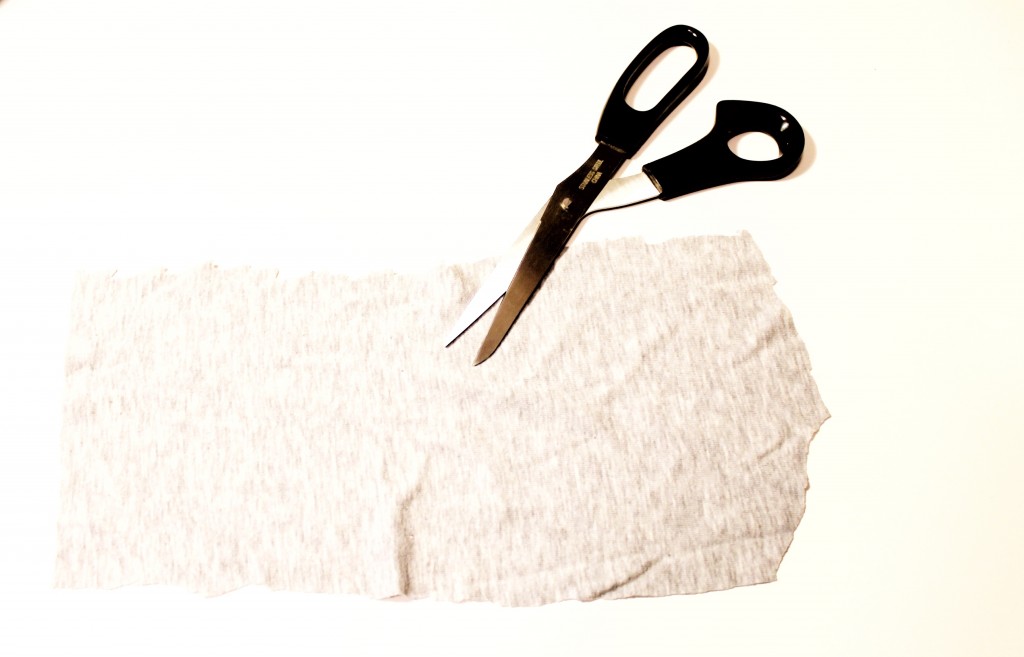 Step 3: Take one strip of cloth, lay it flat. In the middle sprinkle a teaspoon or 2 of your dried flowers in the middle of your strip in a line.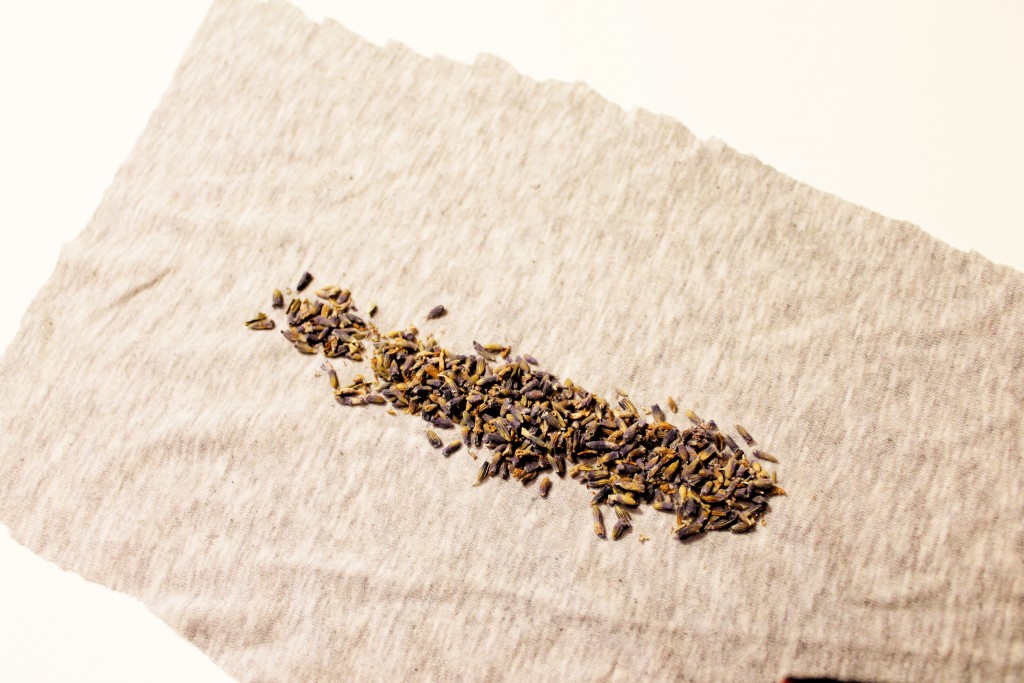 Step 4: Saturate the middle of your strip with your lavender spray.
Step 5: Roll your cloth around the damp dried flowers so everything is tucked in securely – go burrito style.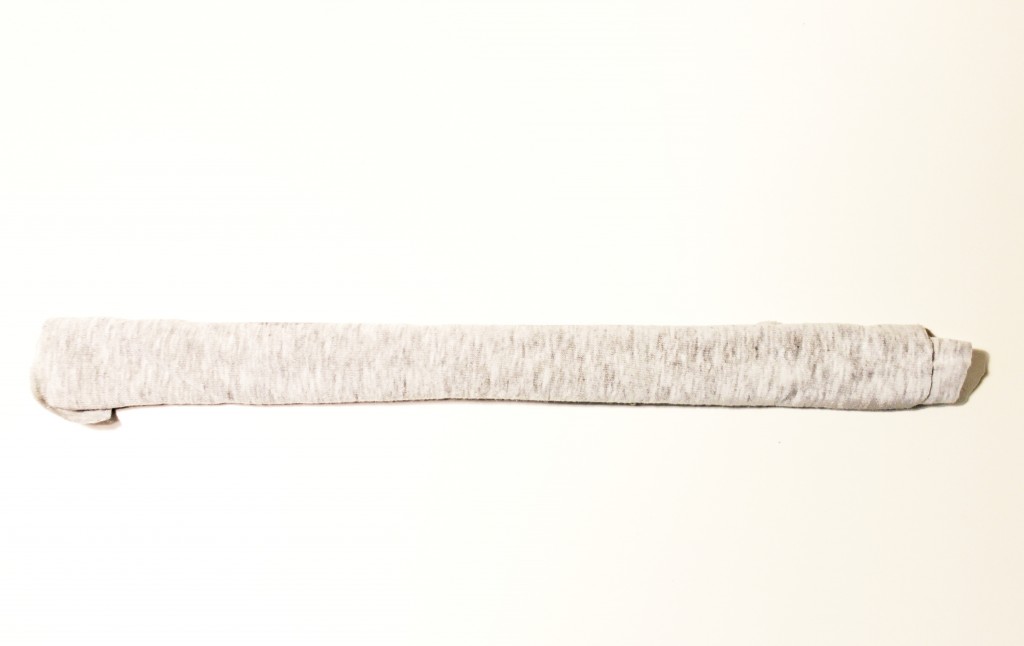 Step 6: Tie the ends of you lavender roll together in a knot. If nothing spills out then you did this correctly. Your little one shouldn't be able to get into this little-knotted pouch so make it super tight. Double knot it if you can.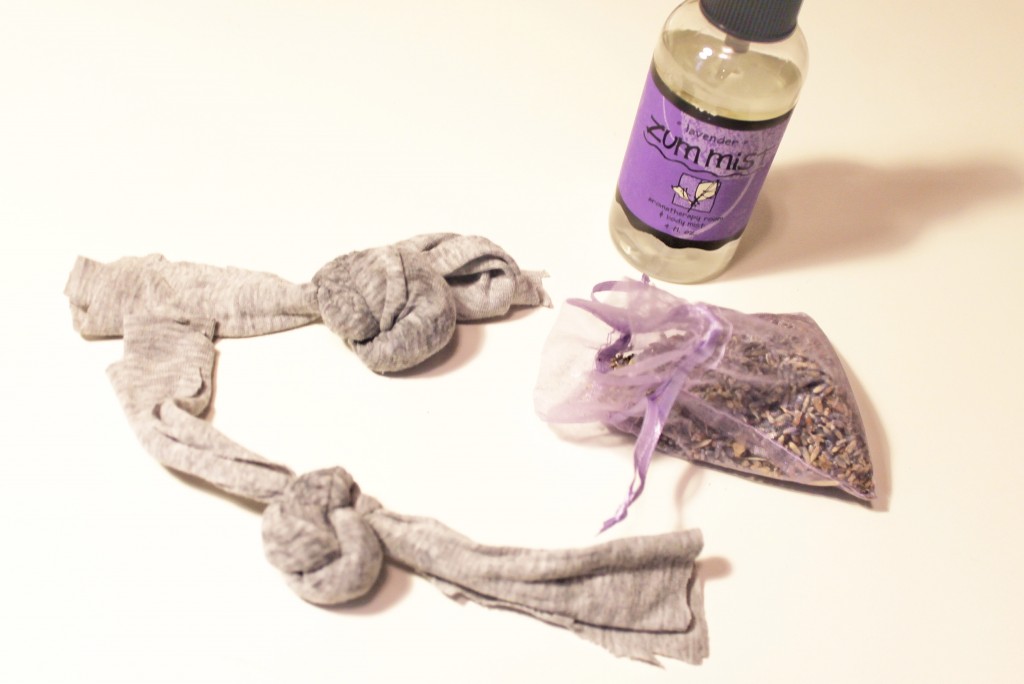 Step 7: Tie your knotted pouches to each end of your baby's crib. Find a safe place to secure the knotted pouch. I tied mine tightly to the last bars of his crib just below where it could be seen below the mattress. I may even move these to the legs of the crib. The point is for the aroma to be subtle. It shouldn't over power your little one and therefore should be out of the way. (Like hiding behind a little-stuffed penguin.)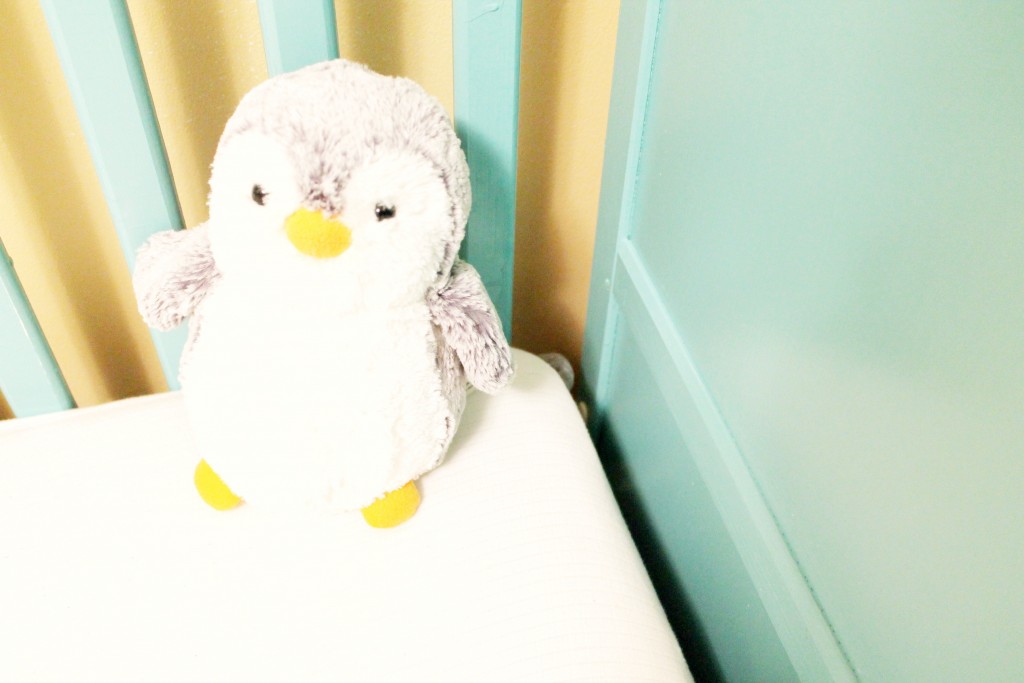 Step 8: Give your pouches time to dry and to permeate the area around the crib.
That's it. They aren't the cutest things since sliced bread, but they're tucked away anyway. I think this is going to help. I'll let you know if it works. In the meantime, let me know if you try this tutorial or if you have any tips for my husband and me. We'll happily take them. Post your pics on Instagram with the hashtag #htgawcrafting! Can't wait to see them!