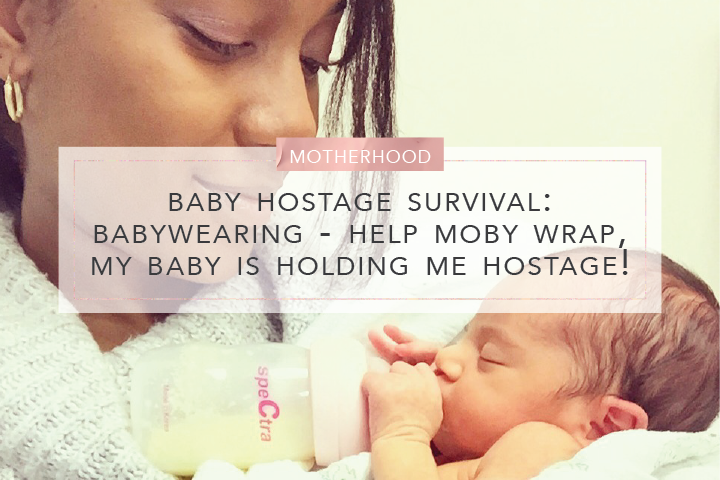 Literally, as I sit here trying to type this post about a solution for a Work At Home Parent who is caring for a newborn, my 3-week old daughter is crying for me to hold her. I love my daughter, Scarlett. She's beautiful and sweet, but she is a serious Stage 5 Clinger. It seems that the only person who can give her immediate comfort when she's upset is her mommy.
And whereas I find her game of "hostage" to be cute, it's also terribly frustrating when it comes to getting ANYTHING done. Whether it's working, doing the dishes or even playing with my son, I can't always do those things because I have my newborn in my arms.
On some level I feel terrible for being frustrated by this. I know this is suppose to be the sweetest of times, and it is. I love holding my little girl.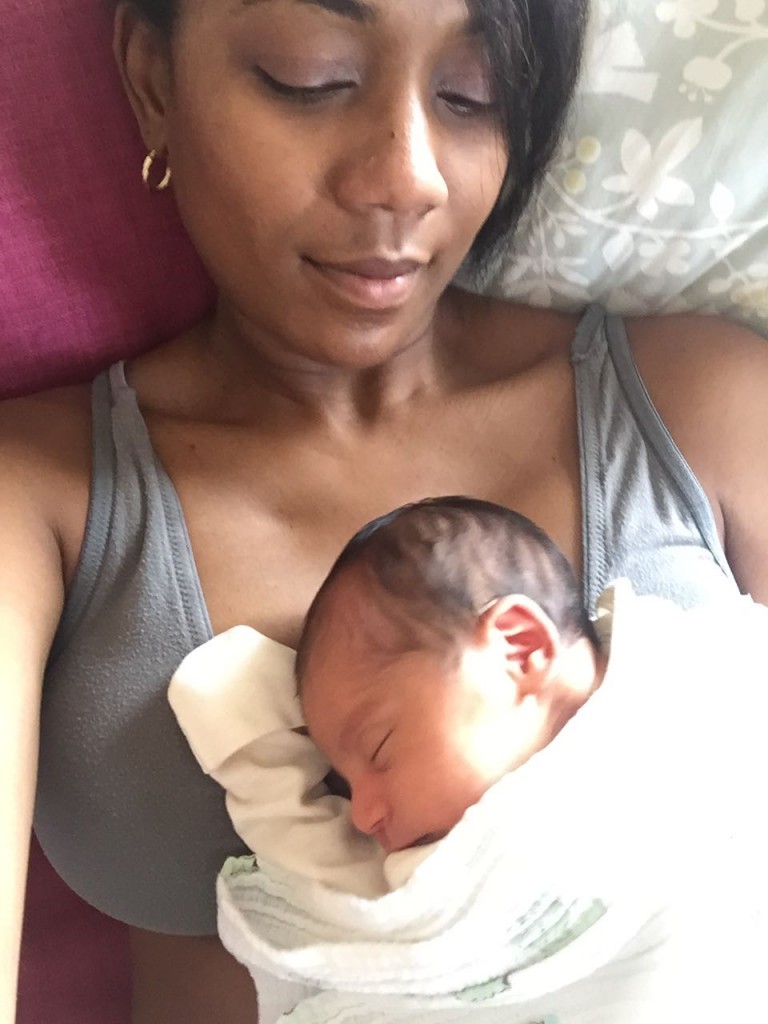 But the reality is, I'm still the same driven, goal-oriented woman I was before I had children and I need to get things done. Whether its designing a stationery set or doing laundry, these are things that must be done and I get frustrated when I can't do them. Am I alone here when I say, sometimes I just need to have a Charlotte moment from Sex and The City and be alone in a closet for some peace and quiet?
My Lifesaver – My Moby Wrap
I know I'm not. Just this weekend, I met a woman who was in the same boat – she had a 6 week old adorable girl who was also holding her mommy's hands hostage, too. I am happy to say that I was able to give her some peace and freedom by telling her about my favorite solution – the Moby Wrap. The Moby Wrap is what allows me to keep my sanity and get work done.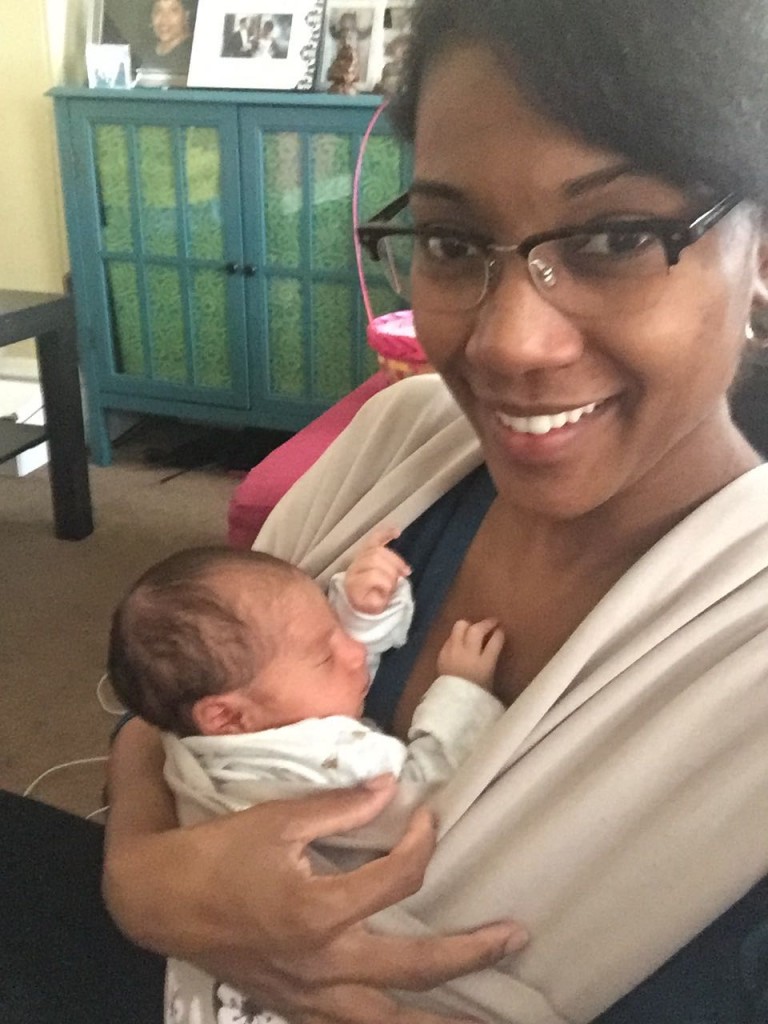 For those who don't know, the Moby Wrap is a form of babywearing. It allows you to keep  your baby close to your body in a handsfree carrier. Babywearing is an amazing solution for me as a WAHM. It's allowed me to hold Scarlett when she wants to be held (all the time) and effectively manage my household at the same time.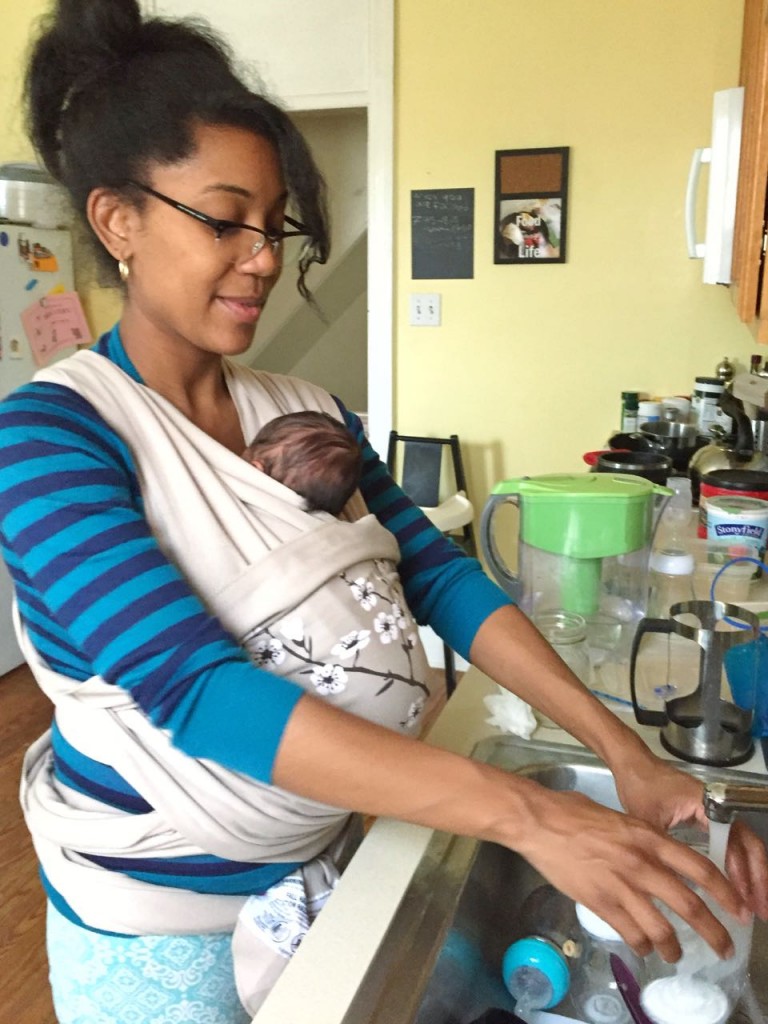 When I'm wearing Scarlett, I can actually:
Do the dishes
Complete client work
Make phone calls
Brush my teeth
Feed my oldest
Feed the cats
Feed myself!
The Good & Bad of The Moby Wrap
I am a solid fangirl of the Moby Wrap. Not only does it let me do all of the things above, but it's also great for the following reasons:
Promotes Natural Mommy-Baby Bonding
Because you're actually wearing your child, your babe is close to your heartbeat – his or her comfort zone.
Considers Post C-Section Sensitivity
There are other babywearing carrier options but I've found that their closures are close to or are directly over the c-section area – which can be PAINFUL to say the least. The Moby Wrap allows you to tie your closure above your c-section or wherever is comfortable.
Easily Allows For Multiple Users
Other wraps that have straps need to be adjusted for each adult who uses it. The Moby Wrap doesn't have any straps and never needs specific adjustments when someone wears it since it's one long piece of fabric. So if my husband, dad (photographed below) or sister wants to wear it, easy peasy. This also allows Scarlett to feel close to her entire family as well.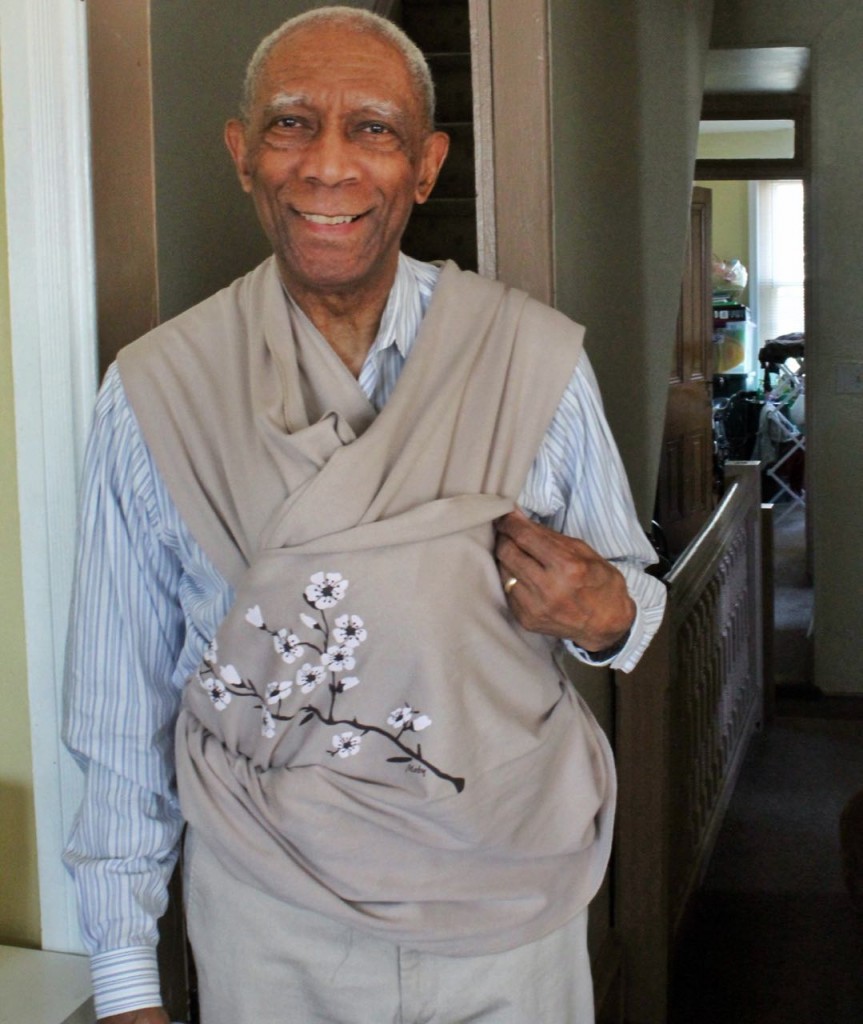 Keeps It Simple For Laundry-time
Another bonus of not having straps and clips is it's super easy to wash. It's just a giant piece of fabric – so cleaning it is really simple.
For the most part, the Moby Wrap is wonderful. There are a few things I've found that are challenging with it, but I can live with them.
Some Shoulder Pain
After awhile, you'll start to feel the weight of carrying your little one, no matter how light on your shoulders.
Strength vs. Size vs. Support
My son was a big boy when he was born – 8 pounds, 8 ounces and 21.5 inches. Between his weight and being new to holding a baby, I didn't use my Moby Wrap very long. Westley simply got too heavy for my comfort and capability too quickly. I just felt like he wasn't super supported given his weight versus my upper body strength.
Babywearing Resources
With all of that being said, I recommend contacting your local baby boutique for additional information about babywearing. I lucked up with mine, The Nesting House. They carry an extensive line of babywearing brands and options like Moby Wrap, Ergo Baby, Beco Baby Carrier, Little Frog, and Maya Wrap.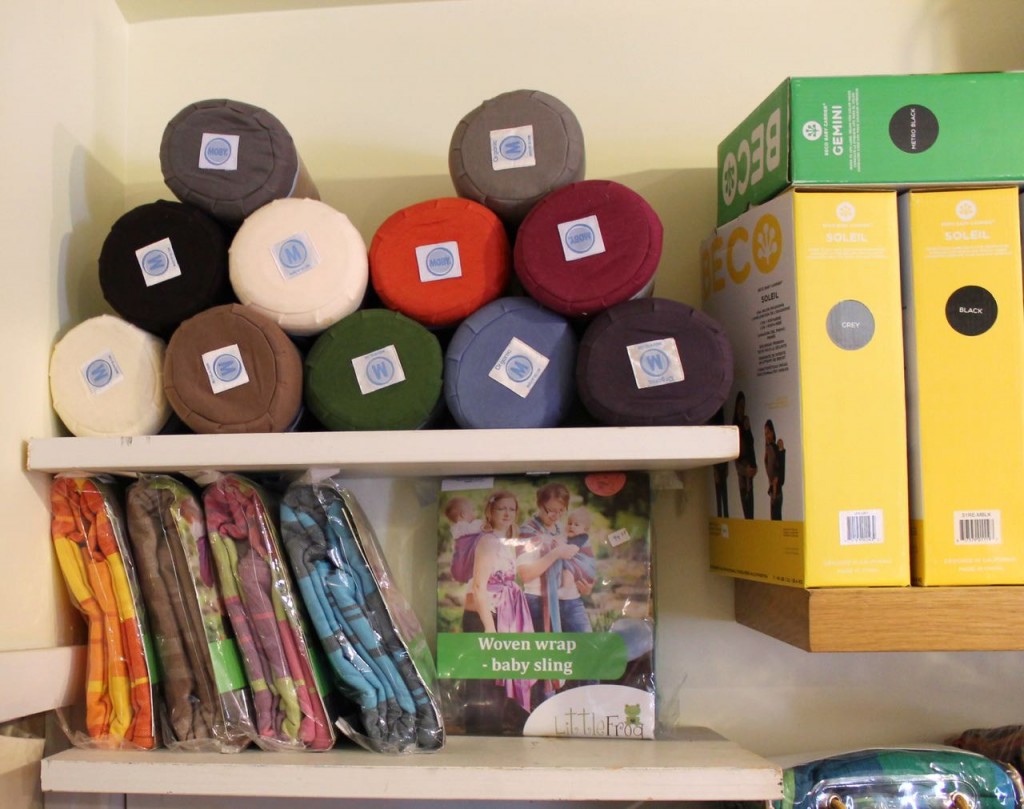 They also offer an amazing class about babywearing. This class was designed for parents like my husband and me – new to the world of parenting and babywearing. We got to learn about different carriers, designs, brands, holds and even try them on.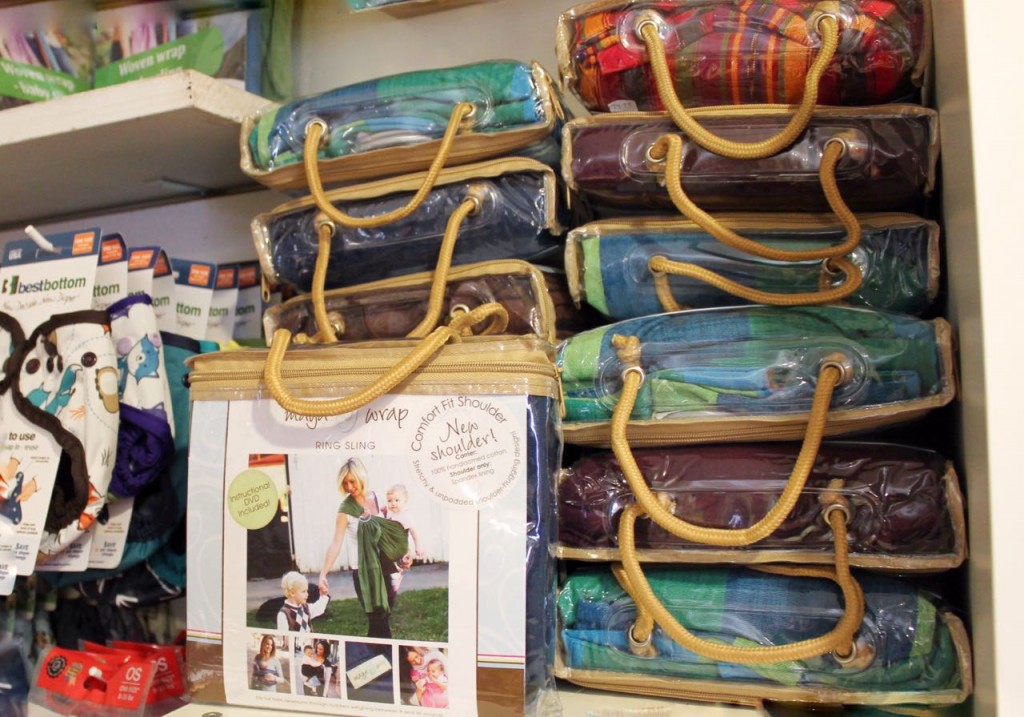 So if you're  a Philly local, definitely contact The Nesting House for more information. (They have three locations in Mt. Airy, West Philly and South Jersey.)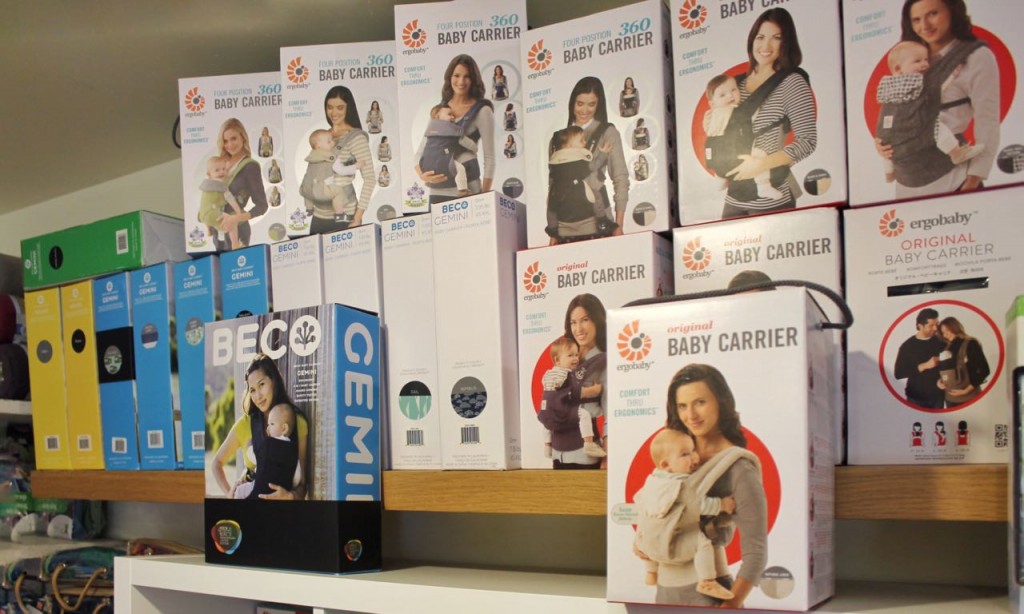 And if you aren't local, start with your neighborhood baby shop or even Babywearing International – a great resource. So if you do end up with a babywearing carrier, let me know which option you went with and why! Good luck and I hope this helps you to free up your hands and to bond with your little one!