Happy 2016! I am so excited for this new year!
Don't get me wrong, 2015 was rather interesting. My family found out that we're adding Baby Girl Finch to our nest. My sister got to live in South Korea for the past 9 months. My dad finally has his head on straight about a few things. My husband landed a great new job and I started my own stationery and design business. And now I'm taking on blogging. All of these changes I think have set us up for an amazing 2016!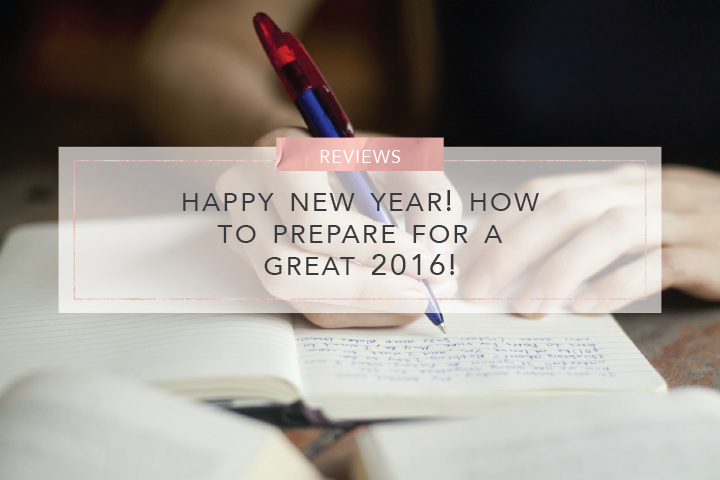 The 2016 Focus Plan
With that being said, I wanted to share my personal goal planning tool with you that I use to help make each year better than the last. I started doing this when I lived in Irvine, CA. When I first moved there in late 2007, my life was very different. I didn't have any family out there and very few friends. I had a new job at Disney, which I loved, but you can't work all day every day. I was a single lady who pretty much went to her job, called home every chance she got and enjoyed too many tasty snacks while watching too much TV. I mean the world of SoCal is amazing and I was letting it pass me by…until New Year's Eve 2007.
On December 31, 2007, I decided enough was enough. I needed focus in key areas of my life and I needed a plan for them. Those areas were:
Family – Anything to do with the special loved ones in my life
Friends – Anything to do with the awesome people who I supported and who supported me
Fiancé/e – Anything to do with my love life ( really to maintain consistency with the letter "f")
Faith – Anything to do with my belief system
Field – Anything that had to do with my career/professional aspirations
Finance – Anything that had to do with my personal financial outlook
Fitness – Anything to do with my personal health
Fabulosity – Anything to do with how I wanted my personal brand to be received by others
Steps To Goal Planning
After realizing these were the areas I needed to develop, I thought about how I would approach improving them from a strategic perspective. (I figured I might as well apply what I learned in school for my professional life to my personal life.) So I sat down and did the following for each area:
Step 1: I created long term and short term goals. Long term covered anything I wanted to achieve that was at least a year from that point and short term was anything I could accomplish within that year.
Step 2: I created a high-level strategy for my goals. I defined what my overall approach would be to reach those goals and possibly exceed them.
Step 3: I evaluated my current actions and either corrected course or dedicated myself to continuing on that path.
After doing this for each area, I typed my final version and called it my "Yearly Plan". The kick off year was 2008. Doing this has allowed me to achieve many of my annual goals. And to be honest, I missed some of them as well. And several of them had to change because life took me in different directions like moving to South Korea for a year, leaving Disney, marrying the man I fell in love with in SK, and beginning a family. And I still have plenty to accomplish, being debt-free (I'm close), finding a church I really like, and mentoring young women in my community. Each year I evolve my goals like now, being an involved mom and smart business owner are in my plan for 2016.
Focus Plan For You
So here at the beginning of the year; goal planning for 2016. While I doing this  I thought, why not share what works for me with other people to use too? So here is the 2016 Focus Plan template.
You don't have to follow it to the letter. If anything I'm putting this out there as a guide. The main goal is to motivate anyone out there who like me back in 2007 feels lost and needs an easy to use tool to get on a path to happiness this year. Download  The 2016 Focus Plan 8.5 x 11 or The 2016 Focus Plan 6 3-8 x 8 3-8 and make sure you check back with yourself on a monthly basis. Feel free to take the content and reformat it to suit your personal needs. I only ask that you don't repackage this plan and redistribute as your own. But definitely spread the word to those who you think will find it useful and let me know if you do too.
Good luck in 2016! I really think this will be an amazing year. Looking forward to seeing where we're headed!