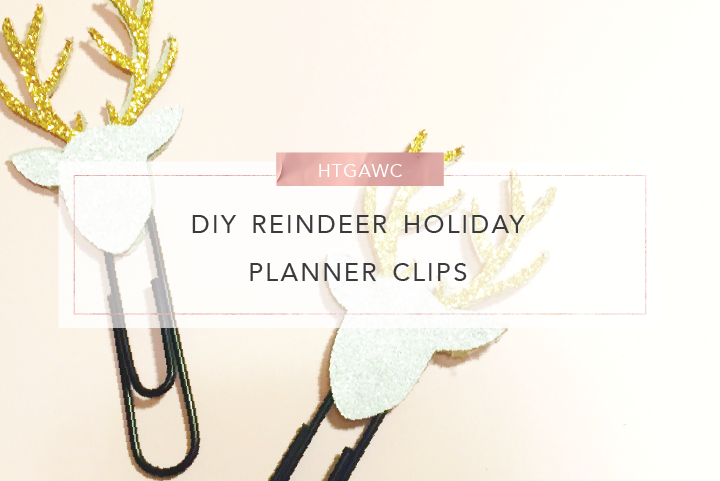 Tonight's #htgawcrafting project was inspired by Alexis aka Miss Trenchcoat and this Heidi Swapp Instagram post. I knew I wanted some cute holiday clips for my planner, but I hadn't found anything I really liked. I love seeing all of the colorful planner layouts and accessories on Instagram, but I prefer my planner to be a bit simpler. So it can be a challenge to find just what I want. But when I saw Heidi Swapp's post with the classy and glittery reindeer, craft magic hit me. I figured I could make the same thing for my planner, but just smaller.
I did some googling and came across Alexis's Youtube video on DIY planner clips. Her instructions inspired enough creativity on my end to come up with the tutorial below on creating Heidi Swapp inspired planner clips. Let's get started!
Supplies to Make DIY Glitter Reindeer Planner Clips
Steps
Step 1: Cut a 12″ piece of your gold and 12″ piece of your white 2″ Heidi Swapp Marquee Love Glitter Washi tapes. Take your gold piece and place it on your chipboard about 2 inches from the top. Directly under the gold, place your white tape.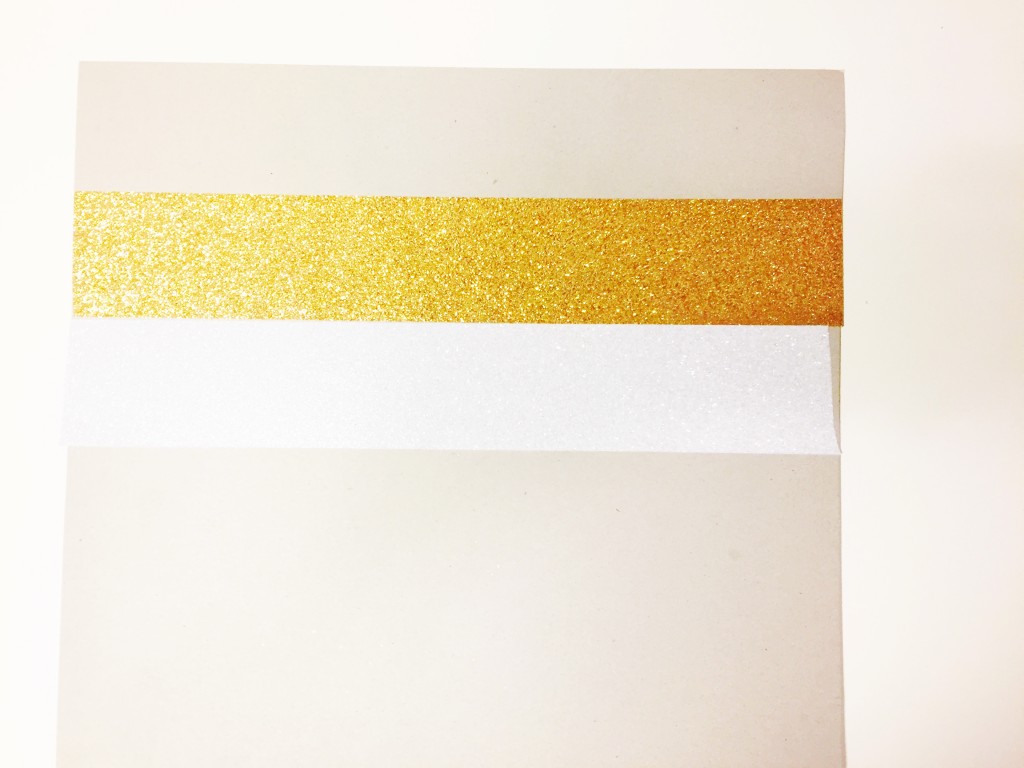 Step 2: Open a new document in your Silhouette Studio® software. Adjust your paper settings for 12 x 12. 
Step 3: Visit the Silhouette store and download a reindeer design. (I got mine from Creative Market.)  Once you download your Silhouette or custom designs, separate the antlers from the top of the reindeer's head and create 4 copies of each part. (That sounds creepy.)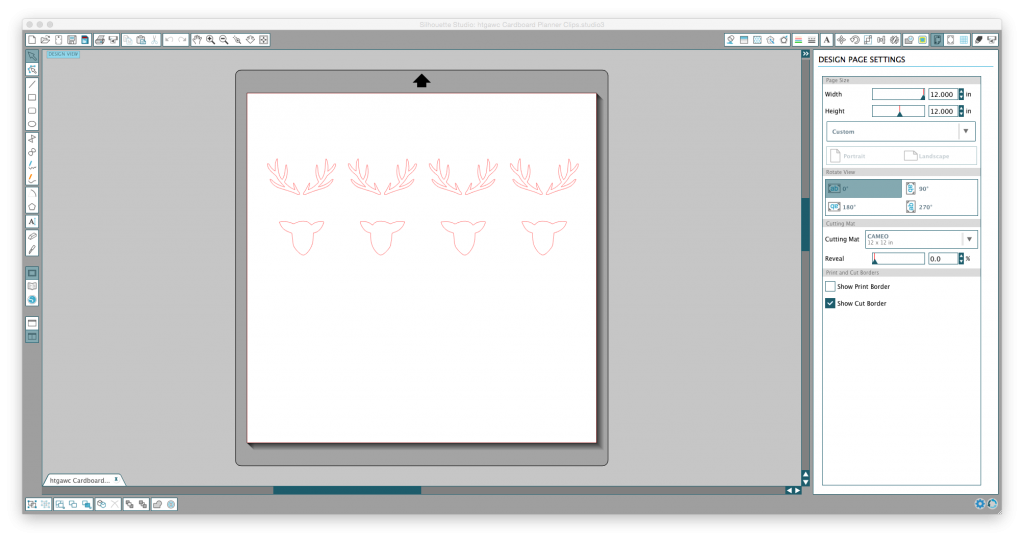 Step 3: Place your antlers in a row about 2 inches from the top of your drawing area. Then place your heads about 2.25 inches below that. You're trying to align your artwork to your washi tape on your chipboard. Place 4 sets of antlers where the gold washi tape would be and 4 heads for the white washi tape. Two make 2 clips you need four copies – 2 fronts and 2 backs. (Tip: I realized my reindeer head wasn't symmetrical. So to fix this, I mirrored the head – this way the head fronts and backs would align perfectly.) 
Step 5:  Send your reindeer through your Cameo with the ratchet blade setting at 5 for the Silhouette brand chipboard. Remove your designs from the mat when done. (Aren't they cute?)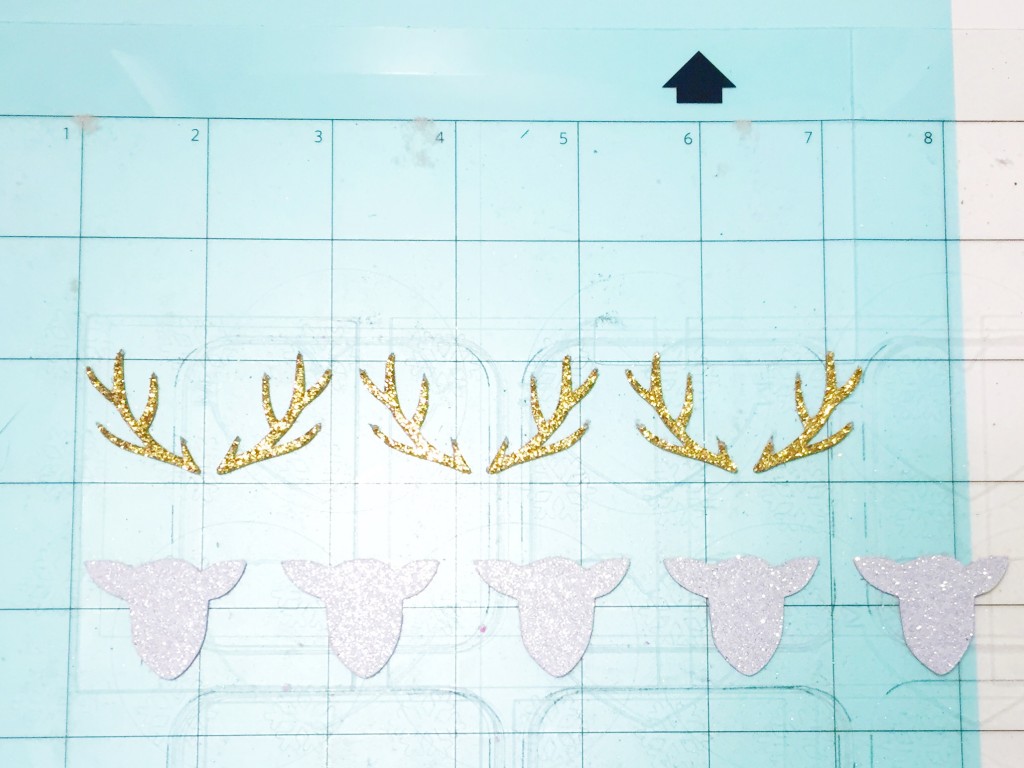 Step 6: Glue your antlers to the top of one of your reindeer heads with Zots. This will be your "front reindeer head." Then repeat for the "back reindeer head."
Step 7: Place your paperclip on the back of that front reindeer head.
Step 8: Sandwich your paper clip with a dab of hot glue and the back reindeer head.
Step 9: Wait for your pieces to dry.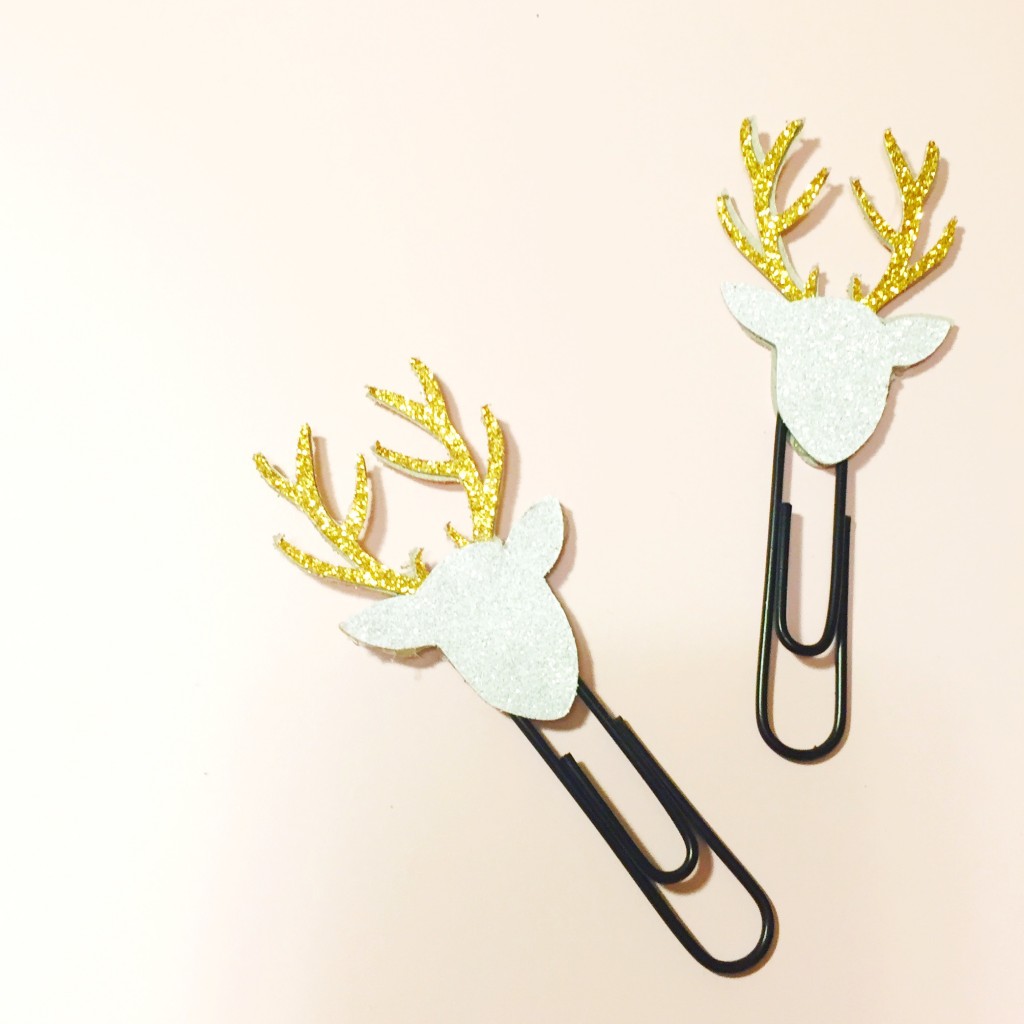 Step 10: Place your new clip into your planner and enjoy!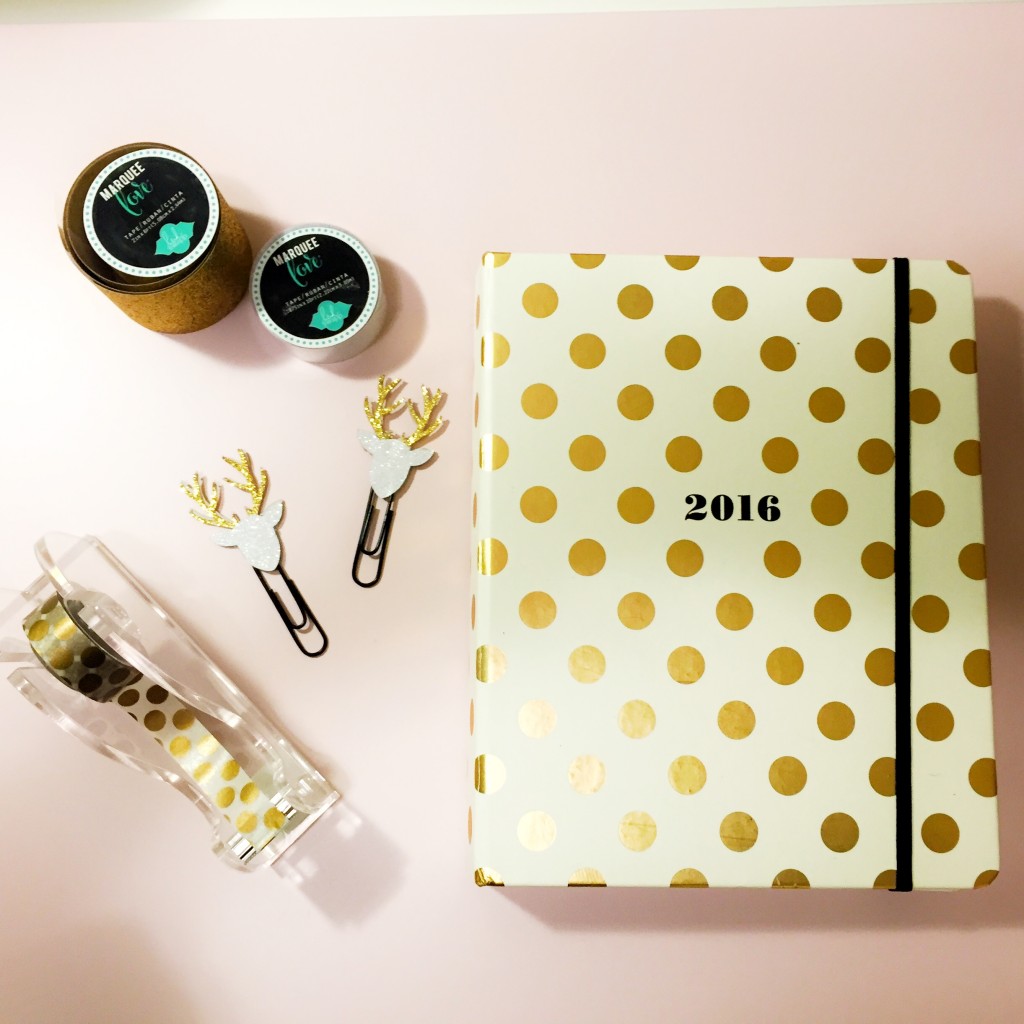 Voila! Super simple and super cute holiday planner clips. You can probably tinker with the sizing and other designs to come up with some really cute options. Take some pics of you new clips in your pretty planners and post them on Instagram with the hashtag #htgawcrafting so I can see! Can't wait to see what you came up with for your planner!
Till tomorrow…