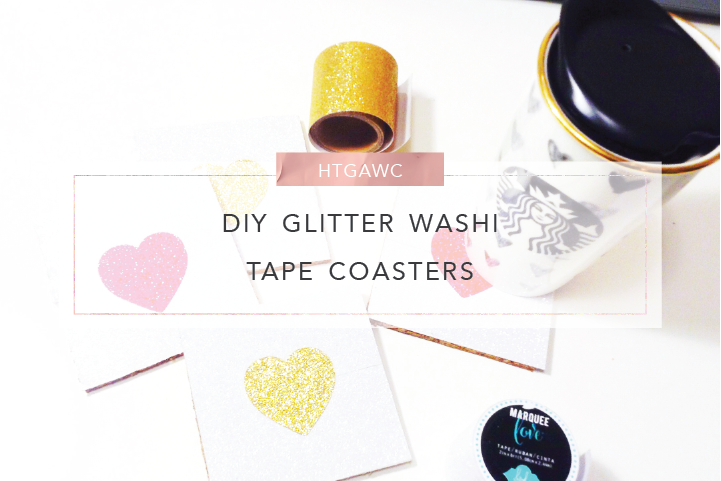 Tonight's project was inspired by my boys – my hubs and my son, Westley. I love these two. I really do. But I wish they were more OCD like me. Every night I clean up the mess that my son has made of my desk. Add to that the chaos of trying to run my own business and manage a household and you can imagine that things get a little stressful around here. Oh, and did I mention I'm 25 weeks pregnant, so I'm a little high-strung these days. Seriously, the littlest thing may send me into a preggo fit! The latest thing driving me crazy are  the glass and bottle stains on my tables, desks, pretty much any flat surface in our living room/Westley's play-space.
I get it. My husband and I can only do so much, but that doesn't mean civility and class have to go out the window. So to maintain my sanity and tidiness at home, I decided to create some super cute coasters.  We have some, but they're just black plain cloth coasters. These babies I came up with SPARKLE! And who wouldn't want to take the extra effort to use something that sparkles on a daily basis? So let's get started with tonight's #htgawcrafting project!
Supplies to Make DIY Glitter Washi Coasters
Steps
Step 1: Cut out 4 or more pieces of 2″ x 2″ squares out of your corkboard with your craft knife on your cutting mat. 
Step 2: Visit the Silhouette store and download a heart design. Once you download your Silhouette or custom design, size it to 1.75 x 1.75 inches.
Step 4: Similar to what I did for last night's craft on DIY planner clips, cut two 8 inch pieces of  Marquee Love Glitter washi tape. Take these pieces and place them on your chipboard about 2 inches from the top, directly under each other. This will become the base part of your coaster that surrounds/hugs your heart shape.
Step 5: Do the same thing for your heart shape. Place one piece of  8″ tape under the other two. This will be for your heart shape which should fit since the tape is 2 inches thick and your shape is 1.75″ x 1.75″. Use a different color from the base.
(At this point you should have 3 rows – 2 of one color and 1 of the other.)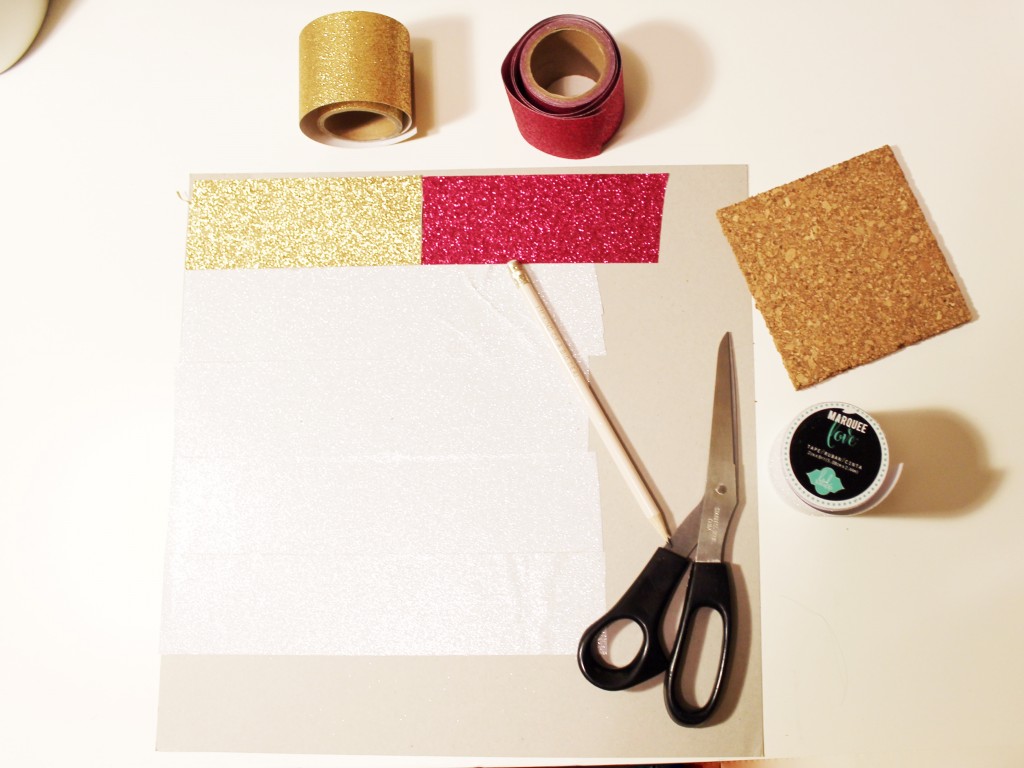 Step 6: Step 2: Open a new document in your Silhouette Studio® software. Adjust your paper settings for 12 x 12 Silhouette chipboard. 
Step 7: Place 4 2 x 2″ squares about 1/8 of an inch from the top of your drawing area. Remember, you're trying to align your squares to your first two rows of washi tape on your chipboard. Then place your single heart shape to be cut in the middle of your squares. The goal is to have heart punch-out in your squares. Then place 4 heart shapes in a row where the third row of what tape would be.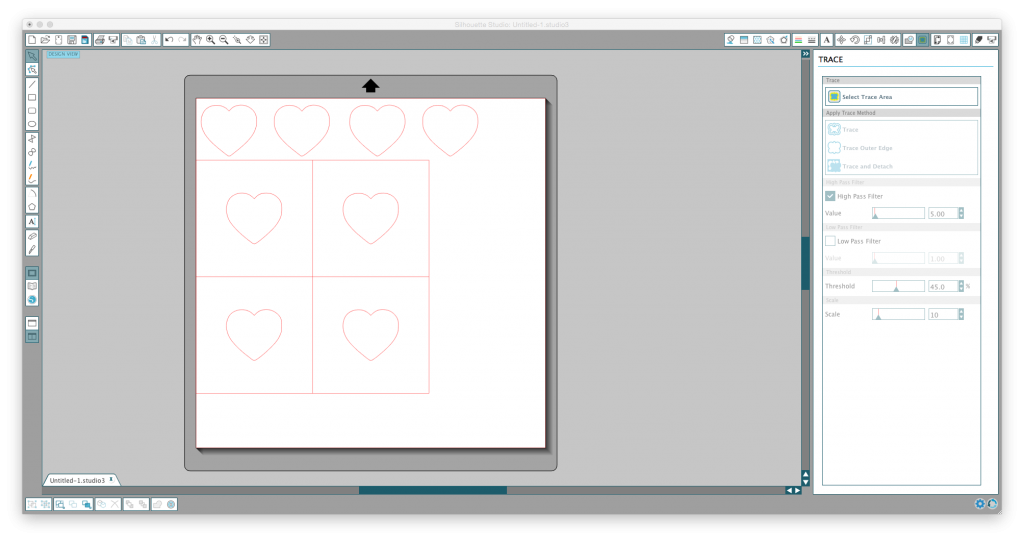 Step 8:  Send your chipboard through your Cameo with the ratchet blade setting at 5 for the Silhouette brand chipboard. Remove your designs from the mat when done. Looks good, right?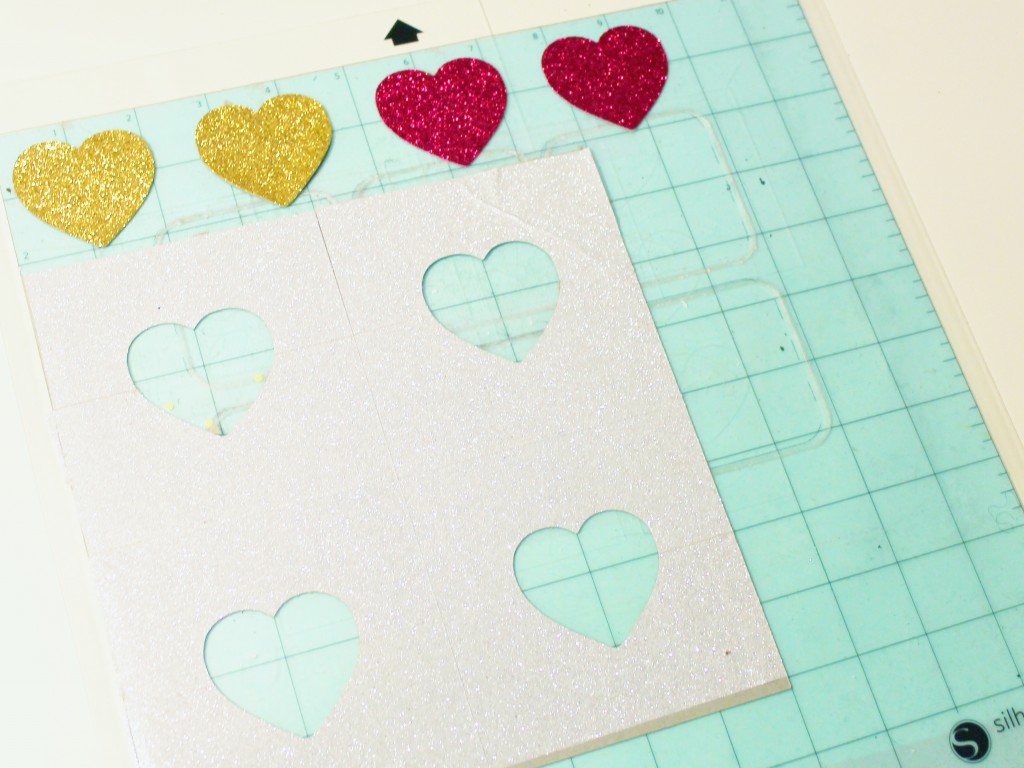 Step 9: Remove your shapes. Using some Mod Podge, glue a square with the heart punch-out on a piece of your 2″ x 2″ cork-board. (You may need to trim this a bit.)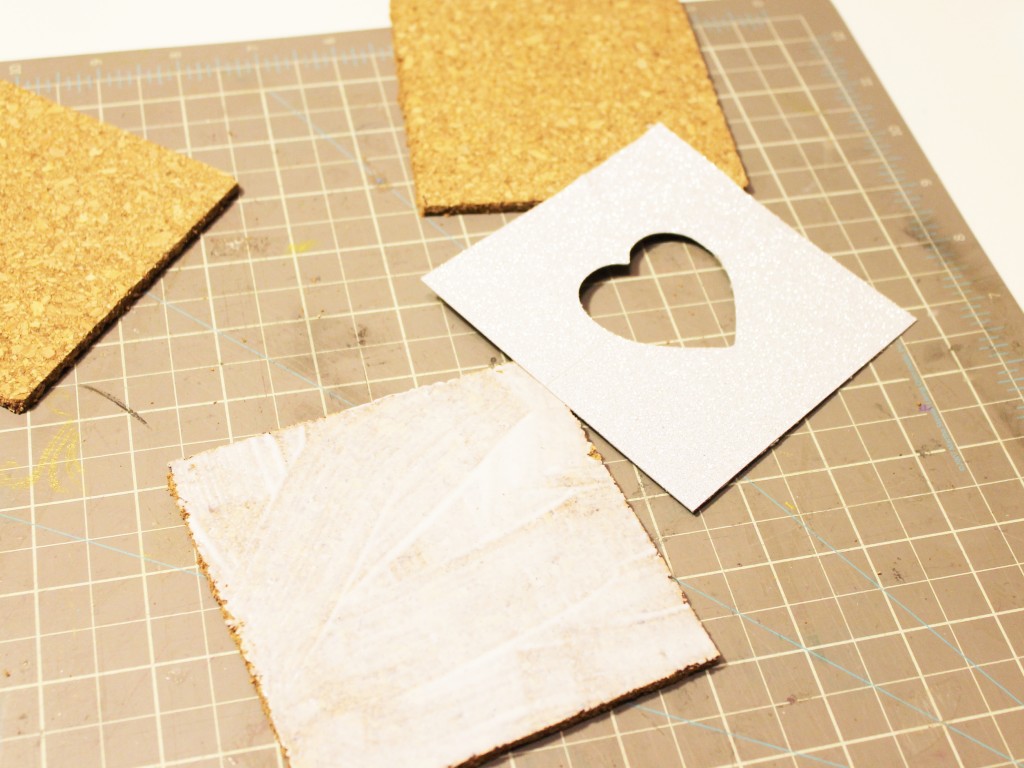 Step 10: Using some more Mod Podge, glue your heart shape into the punch-out. Then apply a think layer of Mod Podge to the entire coaster and wait to dry! (You may want to place your coasters under several heavy books to prevent curling.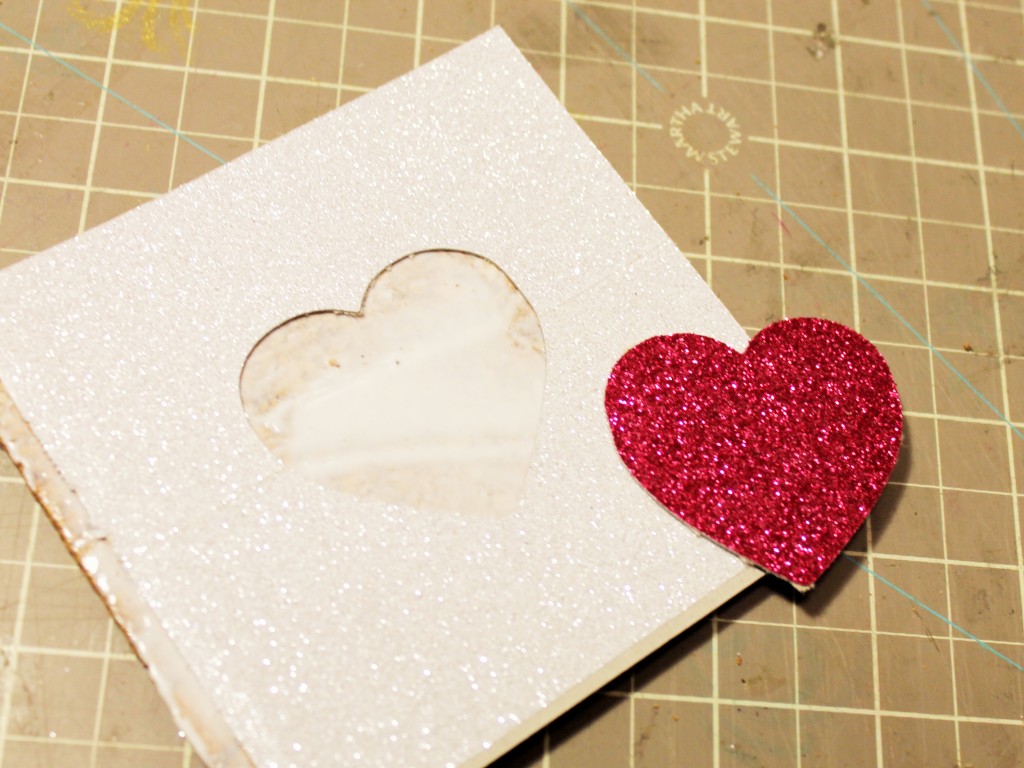 That's it. I think that was pretty simple. You can do this with a ton of simple shapes. You can even glitter your chipboard on your own, I just like the Marquee Love washi tapes because they're easy to work with, there's no real clean up and super sparkly.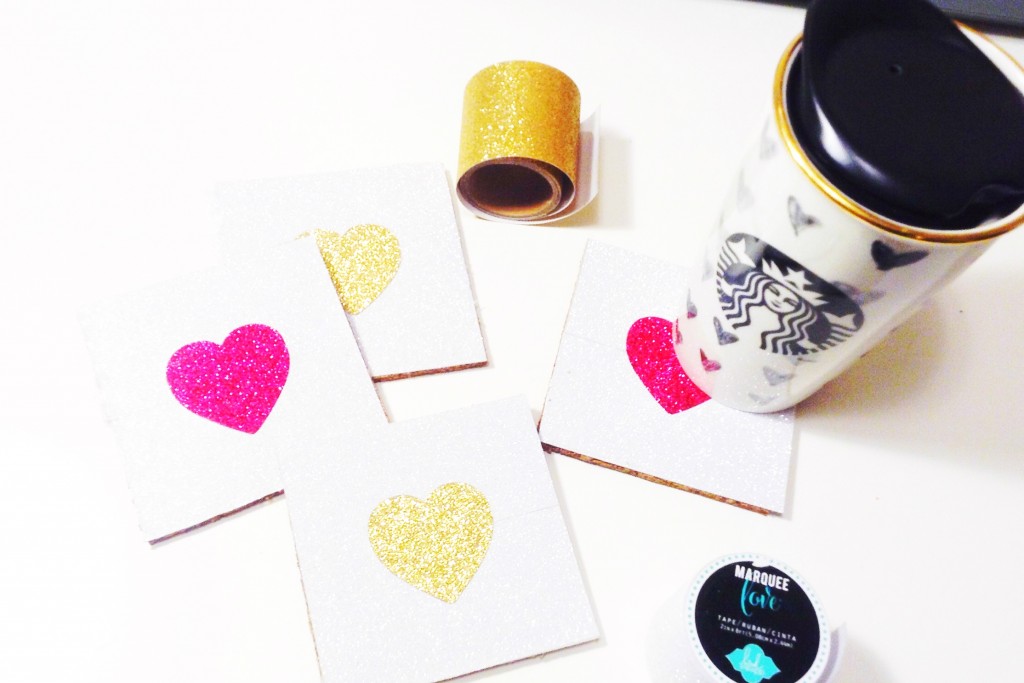 Let me know how your coasters came out. Take some pics after enjoying a mug of something yummy (have a coffee for me) and post them on Instagram with the hashtag #htgawcrafting so I can see! Can't wait to see how they turned out!
Till tomorrow…