So  I'm still in the holiday mood in terms of things to make. Since launching Pinkimono.com, I've really had to get crazy organized. So I'm combining the holidays and my need to be organized with this htgawcrafting project. Tonight I'm making DIY Washi Tape Sticky Note Flags. These are perfect to tag catalog pages when doing holiday shopping. They're also perfect for planners! Let's get started.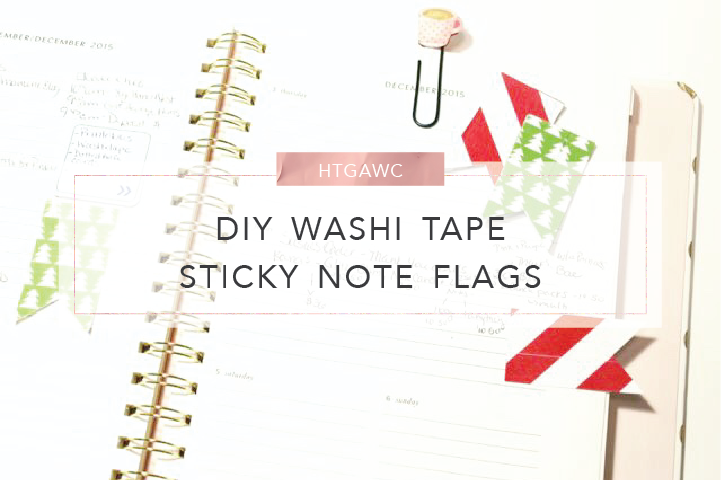 Supplies to Make DIY Washi Tape Sticky Note Flags
A piece of paper (I used scrap paper)
Scissors
Steps
Step 1: Cut and place several pieces of Heidi Swapp Marquee Love Washi Tape (7/8 inch wide) next to each other on the paper. For these flags, I chose the Red Stripe and Christmas Collection – Green Tree tapes. Make sure the pieces are at least 2.5 inches long and 2 inches wide to accommodate the size of the punch. (If I were to do this again, I would purchase the 2-inch wide washi tape.)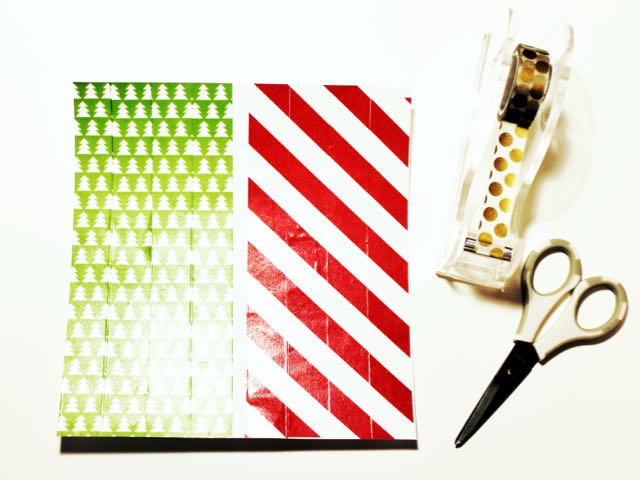 Step 2: Take your punch and start punching flags from your washi tape covered paper.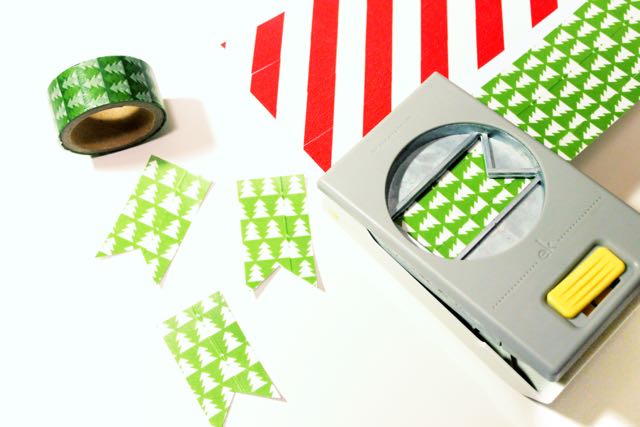 Oooh, aren't they cute?! LOVE!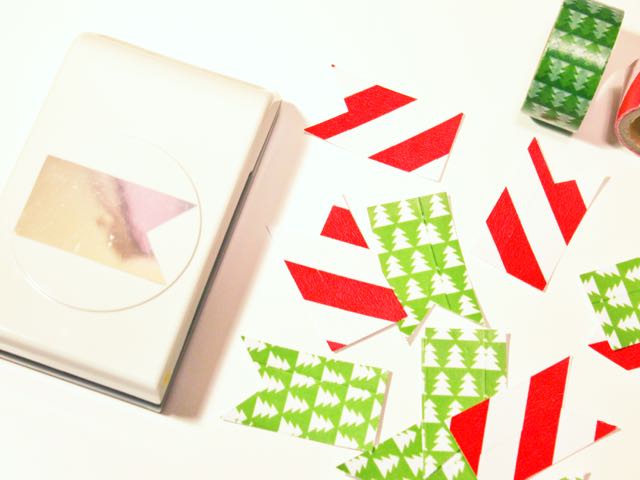 Step 3: Flip your flags over and apply your Elmer's Craft Bond Repositionable glue. Let it sit for about a minute.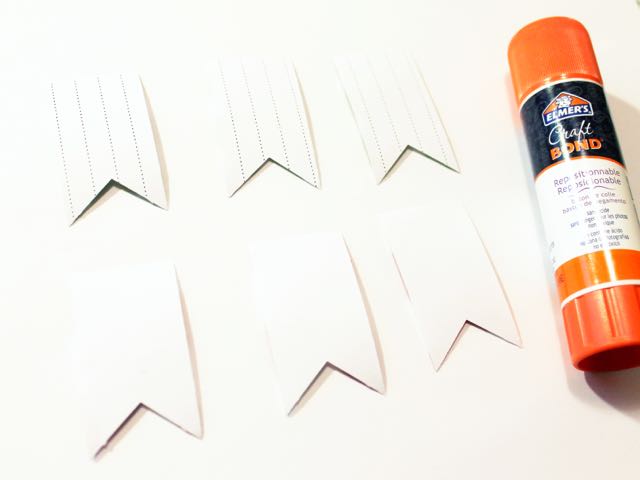 Step 4: Stack your flags. You can alternate your order. You can make two different stacks, one with one pattern, one with the other. Do whatever you like. Just line them up neatly.
Step 5: Start using your flags.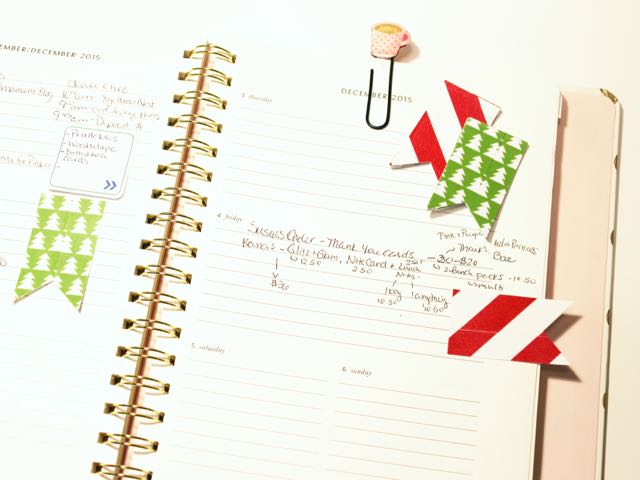 I added mine right away to my latest Paper Source catalog and my Kate Spade planner – you know to make it a little festive. Now the next time I need planner flags, I can bust out my rolls of washi tape or other pretty papers and can have own custom set! I'm feeling a happy dance coming on. How did your flags turn out?  Show me on Instagram with the hashtag #htgawcrafting.
Till tomorrow…