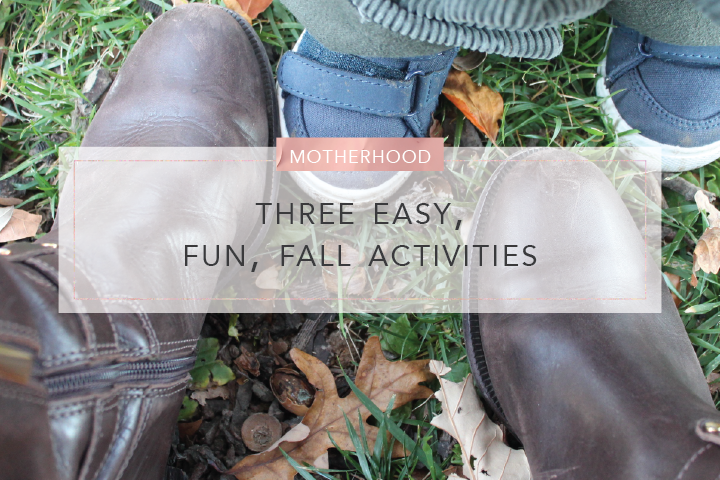 Yay! The fall is here. Okay, maybe not officially, but September means the start of (1) enjoying cooler weather, (2) wearing fabulous boots, and (3) jumping in a big piles of leaves. I'm extra excited this year because my son is old enough to enjoy the autumn as a toddler. My daughter is still a little young, but she loves watching and learning from her big brother. And therein lies the challenge  for me – fun fall activities that are engaging enough for Westley who is almost 2 and easy enough that I won't wear myself out with him and his 5 month old sister, Scarlett.
After a little noodling and Googling, I found 3 go-to fall activities of different energy levels that we can do over and that met my No Drama For Mama test:
Is it cheap? (I have two college tuitions to save for these days)
Is it easy to clean up? (Do I even need to explain why this is important?)
Will it engage both kids? (I'm working with 2 different development stages)
Fall Activity #1: Bubble Blowing
Energy Level: What energy? I was up all night with the kids.
Don't pack away those summertime bubbles just yet. Blowing bubbles works the same way in the fall as it does in the summer – except now you have leaves. This activity is perfect on days when you have zero energy. It's simply a matter of putting jackets on the kids, sitting on the porch or lawn and blowing.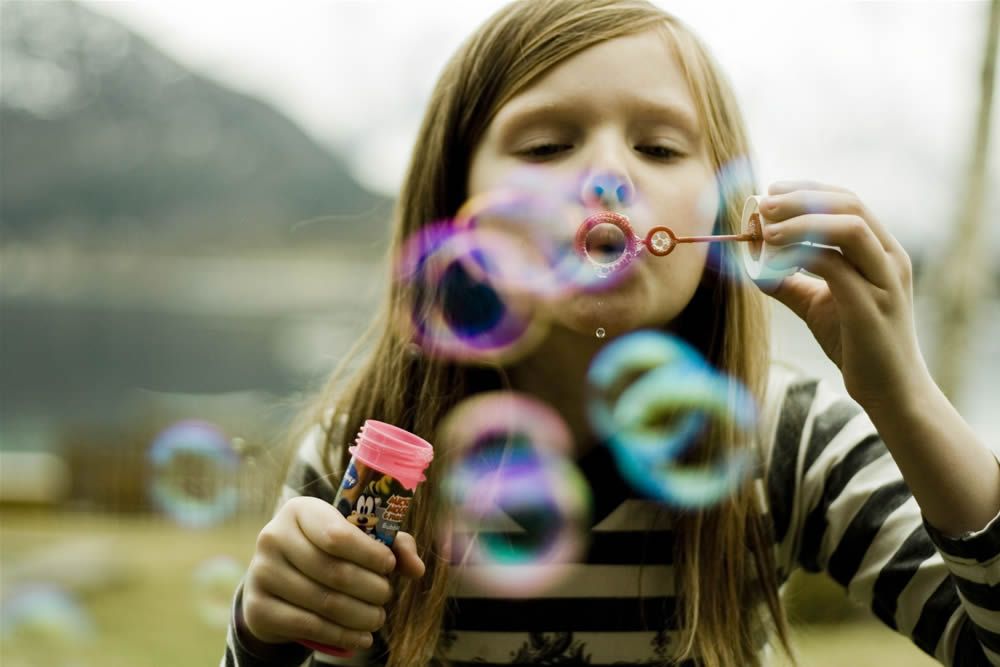 And what's extra nice is you can entertain the older children while taking it easy with the younger ones at the same time. For me, I either place Scarlett in the stroller, or wrap her up in a carrier and wear her while blowing bubbles at Westley. And on good days, Westley will do all of the work and blow the bubbles while I sit back. The only downfall to this activity is dealing with the tears when it's time to go inside. (It's so sad when Wes starts crying "Bubbas! Bubbas! " on the way back in the house.)
Note: If you're all out of bubbles or can't get ahold of them because it's considered a seasonal item, then make your own. Here's a recipe for DIY-ing your own bubbles.
Fall Activity #2: Leaf Hunting
Energy Level: Moderate – It's not any harder than walking.
Going leaf hunting is not as "wild" as it sounds. It's simply a matter of getting your little guys and gals to be on the lookout for whatever leaves you choose and collecting them in a bag or basket while you walk. This activity has several of benefits for you and your munchkins. (1) You both are getting exercise by walking around. (2) Your little one can learn about colors, size and other attributes. For example, you can teach your child to to look for the "yellow leaves", the "big leaves" or the "leaves with spots." And (3) if you have a younger one, he or she will benefit as well from the fresh air and hearing new vocabulary around the leaf descriptions. And my favorite thing about this activity is (4) it's 100% free.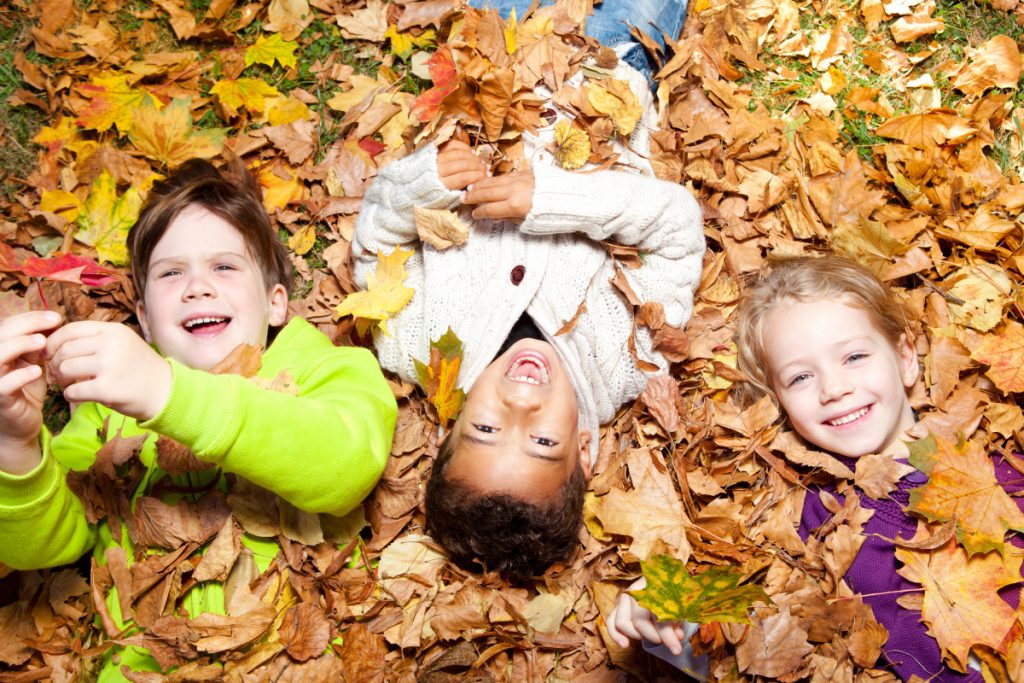 BONUS: You can do some type of craft activity with the leaves when you get back home or on another day. Check out these fun arts and craft activities with leaves for toddlers:
36 Leaf Crafts Kids Activities For Fall from 123homeschoolforme.com
8 Leaf Activities for Preschoolers from TeachingMama.org
Fall Activity #3: Apple Picking
Energy Level: High…May require a strong cup of coffee.
This activity is definitely more involved, but it's a classic fall to-do. It's right up there with hay rides and pumpkin carving. This fall favorite does require a bit of forethought and planning. I recommend doing the following the night before:
Stock the diaper bag
Prepare extra clothes for changes in the weather
Gas up the car
Research your local or not so local orchard's policies
Charge your camera
Pack a container to collect yummy apples
Get a good night's sleep (It's quite a bit of work picking and packing apples)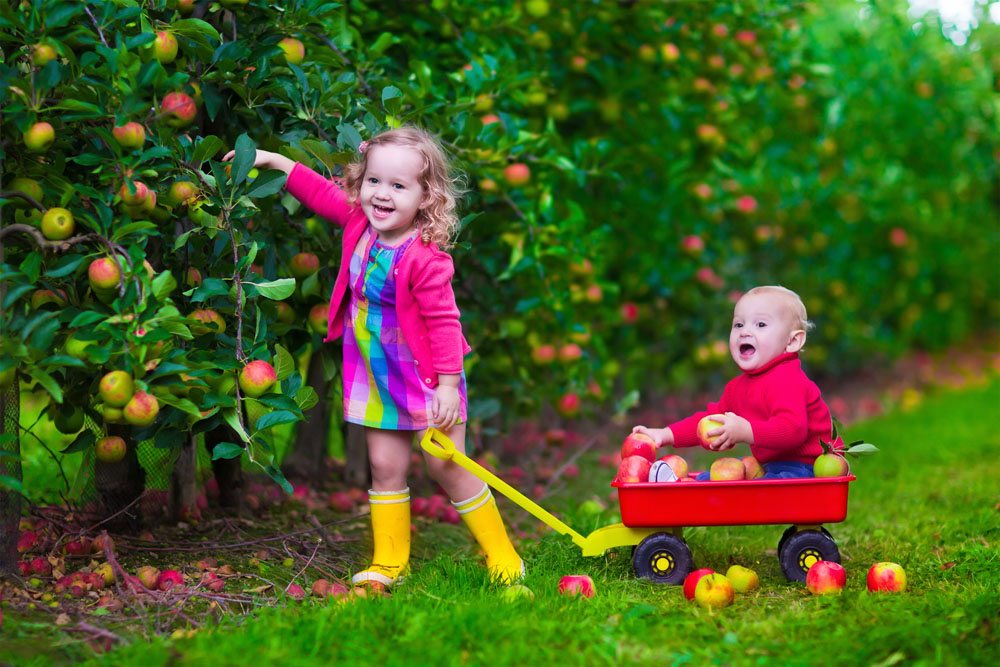 Your little one will love picking apples and other seasonal fruits and veggies. If you have a younger one, here's another chance to expose him or her to new words that you may nor normally use at home. (Unless you have an orchard in your back yard, then you may talk about picking fruits and veggies all the time.) This activity most likely isn't free as orchards usually charge you for the fruit and possibly picking, but how awesome is it to enjoy fresh fruit you and you kids picked. And if your little farmers love this activity, it's a great one to do over and over again — fresh food all autumn long.
So there you have it. 3 easy and affordable fall activities to do with toddlers. There are plenty of other fun things to do with little ones in the fall.  So what do you do with two little ones in the fall to have fun? I would love to know. Happy to share ideas!
*Originally created a similar post for NEST Chestnut Hill.